GetEasy crackdown: 21 arrests, 8000 victims lose 25 million EUR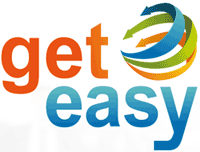 Mid last year the GetEasy crackdown began in Tunisia, with the arrest of former CEO, Tiago Fontoura.
The Spanish Civil Guard have since lead the charge, arresting several GetEasy ringleaders in February.
Portugal, infamous for turning a blind eye to Ponzi schemes over the past few years, upped their game and arrested a Portuguese ringleader in Madeira a few months later.
The Spanish Civil Guard have continued their investigation into GetEasy, with a report now detailing the scope of the scam.
As published by Colombian newspaper ElPais, the Spanish Civil Guard continue to investigate GetEasy as per a National Court order.
The Spanish Civil Guard have been investigating GetEasy since 2013 under Operation Bateo.
As per a statement by the Spanish Civil Guard;
Much of the money invested into the organization was used for the promotion of the scam.

(GetEasy held) many celebrations and important events such as trips, concerts and meetings in large hotels for free, at which people were encouraged to invest their money.

(GetEasy) also made use of virtual platforms and social networks to Internet advertising, offering great economic benefits.
BehindMLM reviewed GetEasy back in May 2014 and concluded it was a Ponzi scheme.
It is estimated the GetEasy scammed over 8000 victims from 70 countries, who collectively have lost over €25 million Euros.
GetEasy's owners purportedly used over 100 shell companies and bank accounts to launder funds stolen through the Ponzi scheme.
To date 21 arrests of Spanish, Portuguese and Colombian nationals have been made in Spain. Four more arrests have been made across Portugal, Brazil and France. Europol has been assisting local authorities with their investigations.
In related news, an Egyptian news report has provided an update on the arrest of Tiago Fontoura in Tunisia.
Auto-translate is sketchy, but it appears Fontoura was arrested with five accomplices, each of which are facing sentences ranging from 10 to 12 years in prison.
Four have already been handed suspended sentences, Fontoura remains in custody.
Affecting some 40,000 Tunisians, the arrest of Fontoura has brought on one the biggest money laundering trials in the country.
Tunisian authorities are still investigating the matter.
Stay tuned…