GetEasy ringleaders arrested in Spain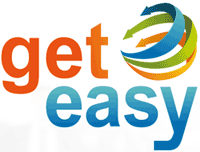 2013 to 2015 were wild years for Ponzi schemes in Portugal. With regulators asleep at the wheel, seemingly anyone could launch a fraudulent scheme and have thousands of gullible investors line up.
After TelexFree, GetEasy was the most prominent of these scams operating in Portugal.
Under the guise of renting GPS trackers to non-existent customers, GetEasy solicited used new affiliate investments to pay off existing investors.
Amid claims GetEasy was "the world's first legal investment-based MLM opportunity", the scheme inevitably collapsed in February, 2015.
Total losses by investors have never been clarified, with there being an uneasy silence from Portuguese authorities regarding the scam.
Former GetEasy CEO Tiago Fontoura was arrested in Tunisia mid last year, but to date nothing much seems to have come of it.
With not so much as a peep from Portuguese authorities, an unexpected investigation in Spain has lead to raids and several arrests.
El Confidential are reporting that, following "many months of investigation", the Spanish Civil Guard
conducted a raid on at least three buildings in Madrid and Coslada to stop, among others, Angel Francisco Martin Moreno, Monica Isabel Palma Sellés and Alberto Rodriguez Alonso .
Moreno, Selles and Alonso are suspected of setting up shell companies to facilitate the laundering of invested funds in GetEasy. Between them the trio are registered managers of over one hundred companies.
A few days later investors in VIConcept, a GetEasy reboot scam, reported CEO António Loios was 'being held for questioning as part of a judicial process'.
Loios was behind the GPS tracker side of GetEasy, supplying just enough trackers for select investors to receive and thus proclaim the scheme to be legitimate.
Loios' VIConcept scheme was pretty much more of the same.
At the time of publication that's all the information that's publicly available. We'll have more as the story develops…