SEC files for default judgment against remaining DFRF defendants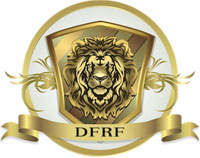 The SEC has filed for default judgement against DFRF Enterprises defendants Daniel Filho, Wanderley Dalman, Gaspar Jesus, Eduardo Da Silva and Romildo Da Cunha.
The SEC's default motions follow the denial of motions to dismiss by Dalman, Jesus and Da Silva.
The trio's lawyers have also withdrawn from the case, following months of non-communication.
Daniel Filho, DFRF Enterprises' owner, dodged criminal proceedings on the grounds he was incompetent to stand trial.
Following his release, Filho appears to have gone right back to rebuilding his DFRF Ponzi empire.
With respect to Wanderley Dalman and Eduardo Da Silva, both scammers fled the US for Brazil in 2016.
In their August 30th court filings, the SEC confirms that Gaspar Jesus and Romildo Da Cunha have also fled the US for Brazil.
Through the DFRF Ponzi scheme, the SEC has alleged
Daniel Filho stole over $6 million;
Gaspar Jesus stole $56,000;
Eduardo Da Silva stole $221,000;
Ramildo Cunha stole $33,000; and
Wanderley Dalman stole $51,000.
While it's expected the SEC will be awarded default judgement, it's unclear how the judgement will be enforced.
Update 21st September 2019 – On September 16th the court clerk recorded an entry of default for all five individual DFRF Enterprises defendants.