DFRF Enterprises Ponzi kingpins flee US for Brazil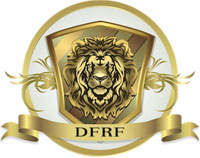 Following in the footsteps of Carlos Wanzeler, two top investors in another major US MLM Ponzi scheme have fled the country for Brazil.
In 2014 Wanzeler fled the US on the eve of pending criminal charges. Wanzeler is wanted by US authorities for his involvement in TelexFree, a $1.8 billion dollar Ponzi scheme.
Now Wanderley Dalman and Eduardo Silva, two top investors in the DFRF Enterprises Ponzi scheme have also fled.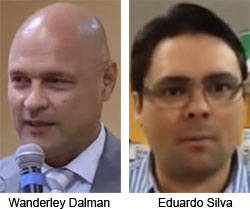 Dalman and Silva's departure for Brazil is difficult to pinpoint, however a source close to the friends revealed the decision to flee was
influenced by court decisions regarding TelexFree and rumors that they would also be convicted in the DFRF Enterprises case.
DFRF Enterprises founder Daniel Filho was indicted on three counts of wire fraud last October. He is currently in custody and facing a criminal trial.
For more on Eduardo Silva and Wanderley Dalman's involvement in DFRF Enterprises, we turn to Beto Moraes;
Both had the status of Vice-President and were provided luxurious rooms with private secretaries at the DFRF Enterprises office in downtown Orlando.

Dalman usually held recruitment events in hotels and Silva was a sort of account manager.

It was up to Silva to collect and forward payments, but victims of the pyramid scheme claim they never received money and were instead given promises.
Since fleeing the US, both Dalman and Silva have disconnect their cell phones. Their current whereabouts in Brazil is unknown.
Personally I think if this is going to become the norm for Brazilian scammers operating in the US, more needs to be done to apprehend them quicker.
Dalman and Silva might have their US bank accounts and assets frozen, but if a criminal case was being built against them they need to face justice.