Dagcoin scammers Nils Grossberg & Kristijan Ress released

Dagcoin scammers Nils Grossberg and Kristijan Ress have reportedly been released by Estonian authorities.
The pair, who ran the Dagcoin Ponzi scheme from Estonia, were arrested with two accomplices last October.
Grossberg and Ress were denied bail and remanded to custody for two months.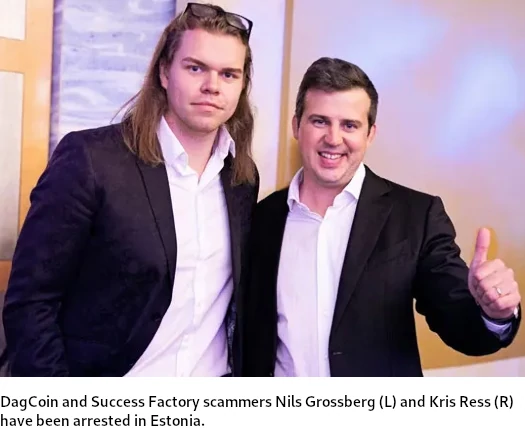 That order expired in mid to late December, prompting their release.
As reported by Dutch publication FD (paywalled);
The Public Prosecution Service of Estonia has confirmed … that two of the four suspects in total were released in December.

The reason (for the release) is that there are no longer valid grounds to extend their pre-trial detention by a maximum of two months.

"The fact that they have been released does not in any way absolve them from suspicion," a spokesperson emphasized.
Estonian authorities have pegged Dagcoin losses at around $8 million. The investigation is ongoing and the final amount in losses is expected to be much higher.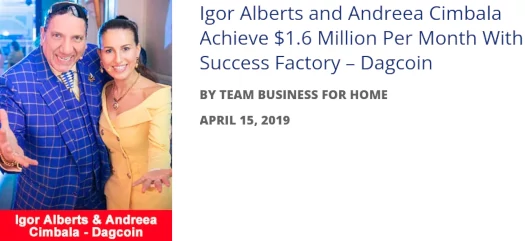 Dagcoin was marketed through Success Factory, a Netherlands entity headed up by former OneCoin scammer Igor Alberts.
Following Dagcoin's collapse in late 2021, Alberts began disassociating himself from the scam. This was a repeat of Alberts' OneCoin exit-scam.
Coinciding with the Estonian arrests, FIOD raided Success Factory's offices in the Netherlands. As of yet though no criminal charges have been laid.
During the raid in Amsterdam, FIOD were looking for physical and digital evidence of investment fraud, the OM in Estonia confirmed.

Further explanation about how exactly the Dutch authorities are involved in the investigation cannot be given, said the spokesman. The Public Prosecutor's Office cannot comment on the matter.

To date, no Dutch nationals have been identified as suspects.
Estonian authorities have confirmed that "'appropriate action' will be taken if analysis of evidence shows that more people are involved in possible criminal activities."
Grossberg and Rees have reportedly been released "without restrictions", provided they "cooperate with requests from police".
This suggests Grossberg and Rees are free to flee Estonia at any time.
Success Factory are planning to hold a "5th anniversary" event in Dubai on 24th February.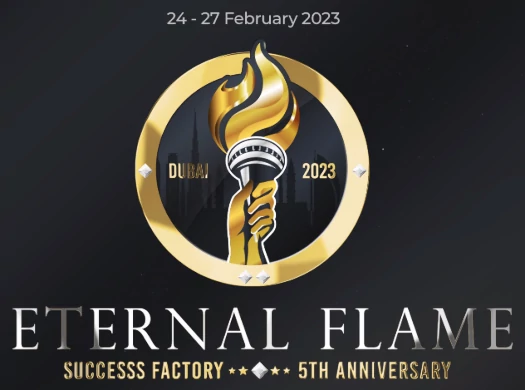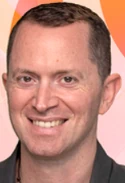 FD attempted to reach out to Netherlands based Success Factory COO Cornelius Engelhardt (right).
Engelhardt, operational director of Success Factory in Amsterdam, abruptly cut off the telephone connection when the FD did get (him) on the phone.

Engelhardt said very curtly that he was 'not interested' in an interview.
At time of publication Success Factory's website provides contact details for a shell company incorporated in Delaware.
Between October and November 2022, traffic to Success Factory's website was on the rise.  SimilarWeb tracked top sources of traffic as Saudi Arabia (49%), Mexico (9%) and Russia (6%).
Traffic from Estonia plummeted to just 3%, down 77% month on month.
Following a hyped launch in early 2022, Success Factory had hoped to scam US victims. That doesn't appear to have panned out.