Cloud Token booted out of Singapore, retreats to Malaysia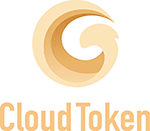 Cloud Tokens ties to Singapore hinged on its ties to the World Blockchain Forum (WBF).
Those ties have been severed, forcing Ronald Aai to relocate back to Malaysia.
As I understand it, Cloud Token's Ronald Aai was running Cloud Token from WBF's offices in Singapore.
WBF co-founder Sheng Zhao helped with promotion of Cloud Token by appearing at marketing events.
As Cloud Token has grown and the potential for regulatory intervention rises however, it seems Zhao wants out.
The news was broken by Gary Liu on Facebook.
In a June 4th post Lui, who has ties to WBF through Orius Capital (which appears to be another MLM crypto Ponzi scheme), claimed;
World Blockchain Forum (WBF) has now taken a stand to DENY LINKS to CloudToken.

Point 4 – WBF urges CloudToken members to stop using Videos/Pictures/Articles of Zhao Sheng in the marketing or promotion of CloudToken.

Ronald Aii has also been kicked out of WBF and told to vacate the WBF premises in Singapore.
In support of his claims, Liu provided several Chinese language screenshots of WBF communications pertaining to Cloud Token.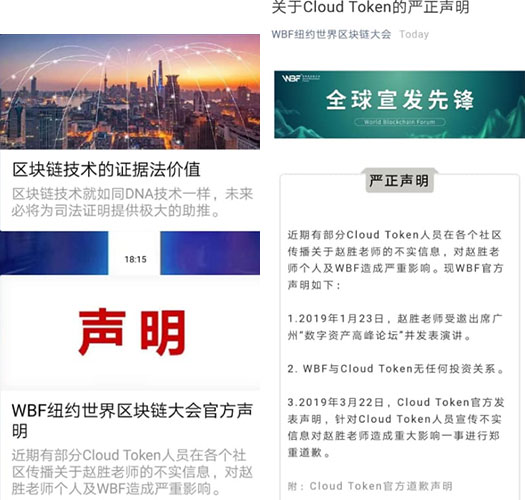 Ronald Aai confirmed the WBF separation earlier this morning. Although according to him, it was due to building codes.
Yes we have vacated from the WBF premises, because the CT project has grown beyond our prediction.

The number of staffs needed to maintain the CT project exceeded the number of people allowed in the building (singapore building code, if you don't know this please look it up).

Mr. Zhao, advised us to reduce the development cost as he already forseen the economic crisis that was to come.

So to ensure business continuity we choose to move our operations to KL.
Reading between the lines, "economic crisis" may reference pending regulatory action against Cloud Token.
If they are aware of pending regulatory action however, for now Zhao and WBF are keeping it to themselves.
In addition to committing securities fraud in the US, Cloud Token is also not registered to offer securities in Singapore or Malaysia.
On paper Ronald Aai is credited as Cloud Token's Chief Technology Officer.
For most affiliate investors and the public though, Aai is both the face of and running Cloud Token.
Pending any regulatory action from the Bank of Malaysia, the Monetary Authority of Singapore or the SEC, stay tuned…