Chinese govt to keep $4.2 billion in seized Plus Token funds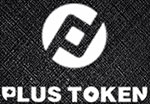 PlusToken' three co-founders have been sentenced in a Chinese criminal case.
Language-barriers means tracking the scope of the Chinese investigation into Plus Token is difficult.
Initial reports in mid 2019 pegged Plus Token investor losses at $2.9 billion. A year or so later we learned Chinese authorities had arrested 109 suspects.
Of those arrested, Plus Token's creation has been attributed to three individuals; identified only as Chen, Ding and Peng.
Peng has a criminal history of MLM and has rich experience in MLM promotion; Ding has an identity and resources in the blockchain field and is familiar with blockchain technology.
Upon being caught, Plus Token's co-founders claimed they were just regular investors. An investigation by Chinese authorities revealed their actual roles within the scam.
The prosecutor also showed the WeChat chat records between Ding and Chen, confirming that the key development-related parts of the "PlusToken" platform name, organizational structure, reward mechanism, and operation mechanism were planned by Ding and Chen through consultation.
With the assistance of others, Plus Token's co-founders amassed a staggering amount of cryptocurrency:
194,775 BTC
833,083 ETH
1,400,000 LTC
27,600,000 EOS
74,167 DASH
487,000,000 XRP
6,000,000,000 DOGE
79,581 BCH and
213,724 USDT
Based on current values, together that comes to around $4.2 billion USD. Bearing in mind cryptocurrency's volatile nature, total investor losses are that plus whatever was paid out.
That ups the ante on the previously estimated $2.9 billion in losses considerably.
The bad news for Plus Token's two million plus victims is that a Chinese court has ordered the seized assets be surrendered to the national treasury.
Specific details haven't been made public but it appears the Chinese government will simply keep Plus Token victim funds.
Plus Token was a crypto wallet Ponzi scheme launched in 2018. Like many of the cryptocurrency scams coming out of Europe, Plus Token employed foreigners to act as puppet management.
Ding, who has always claimed to be an ordinary member, as the principal offender.

He uses the blockchain guise in the MLM organization to hire foreigners as "puppets", forging overseas backgrounds, etc., played the role of "military division". (auto-translated)
Following a trial held in July, Ding was sentenced to eight years and eight months in prison. He was also fined ~$607,514.
I believe the other two Plus Token co-founders have yet to face trial. No idea on the fate of the multitude of others arrested.
Update 3rd December 2020 – Additional reporting from the South China Morning Post identifies "Chen" as Plus Token co-founder "Chen Bo".
In January 2019, Chen and his team fled to Cambodia to continue the PlusToken operations, and they hired local staff to pose as the platform's "founders" to market it as an international project.

Chen paid his staff with cryptocurrencies and also cashed out 127 million yuan to buy properties and luxury cars for himself and relatives, according to the court document.

The court in Yancheng, Jiangsu, sentenced Chen and 13 other ringleaders to between two and 11 years in jail, with fines ranging from 120,000 yuan to 6 million yuan.

Another accomplice, Chen Tao, who helped transfer illegal gains, was sentenced to more than four years in jail.
Shame we didn't get a Cambodian Boris CEO rented office video!