Plus Token Wallet Review: Mobile crypto wallet Ponzi scheme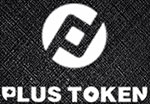 The Plus Token Wallet website identifies a co-founder of the company as "Mr. Leo".
Other than a small grainy photo of someone wearing a baseball cap standing behind a podium, no information about Leo is provided.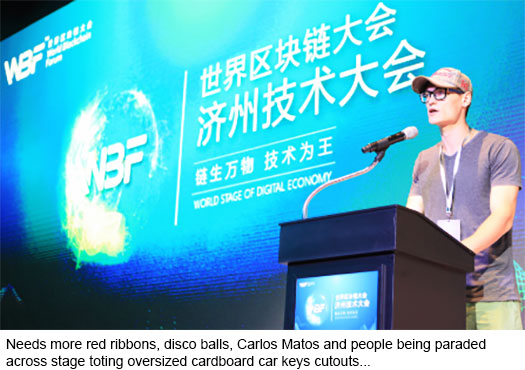 The Plus Token Wallet website domain was privately registered on September 19th, 2018.
Plus Token Wallet appears to be primarily promoted across Asia.
The Plus Token Wallet website provides a graphical roadmap in Chinese and showcases a recent event in Japan.
There's also reference to a "grand opening" in South Korea last month.
Offered languages on the Plus Token Wallet website include English, Russian, Chinese, Korean, Indonesian, Vietnamese, German and Japanese.
The "latest news" section of the website boasts of "two China guys reach million monthly income club".
Update 23rd October 2018 – The owner of the "plustokenwallet.com" domain has informed us he or she is only an affiliate.
At least for now, Plus Token Wallet doesn't appear to have a problem with affiliate's using misleading domain names.
The official Plus Token Wallet website domain is "pltoken.io" and is pretty useless.
The default website language is Korean and other than generic blockchain waffle, doesn't provide any information about the company. /end update
As always, if an MLM company is not openly upfront about who is running or owns it, think long and hard about joining and/or handing over any money.
Plus Token Wallet Products
Plus Token Wallet has no retailable products or services, with affiliates only able to market Plus Token Wallet affiliate membership itself.
The Plus Token Wallet Compensation Plan
Plus Token Wallet affiliates download a mobile app, through which they invest funds on the promise of a monthly 6% to 18% ROI.
Residual commissions on monthly ROI payments are paid out via a unilevel compensation structure.
A unilevel compensation structure places an affiliate at the top of a unilevel team, with every personally recruited affiliate placed directly under them (level 1):

If any level 1 affiliates recruit new affiliates, they are placed on level 2 of the original affiliate's unilevel team.
If any level 2 affiliates recruit new affiliates, they are placed on level 3 and so on and so forth down a theoretical infinite number of levels.
Plus Token Wallet caps payable unilevel levels at ten.
Residual commissions are paid out as a percentage of the monthly ROI received by affiliates in the unilevel team as follows:
level 1 (personally recruited affiliates) – 100%
levels 2 to 10 – 10%
Joining Plus Token Wallet
Plus Token Wallet affiliate membership is free, however a minimum $500 investment is required to participate in the attached MLM opportunity.
Conclusion
The ruse behind Plus Token Wallet's monthly ROI payments is bot-based cryptocurrency arbitrage, trading and mining.
Naturally Plus Token Wallet fails to provide any evidence of any external ROI revenue generation taking place.
Furthermore the company's business model fails the Ponzi logic test.
If Mr. Leo and the gang were able to legitimately generate a consistent 6% to 18% monthly ROI (over double this if residual commissions are factored in), why would they be soliciting investment from randoms over the internet?
With new investment the only verifiable source of revenue entering Plus Token Wallet, the company essentially functions as a closed-loop Ponzi scheme.
Plus Token Wallet affiliates download the app and then use it to transfer pluscoin, bitcoin, ethereum, bitcoin cash, litecoin, XRP, doge coin and/or dash to Mr. Lee and whoever he's working with.
PlusCoin at this stage exists only inside of Plus Token Wallet. It serves as a convenient method for Plus Token Wallet to accept real money for worthless points, which Plus Token Wallet can generate on demand at little to no cost.
From here it's the usual MLM cryptocurrency story: Plus Token Wallet affiliates will be able to withdraw through the app as long as there's new investment rolling in.
When that dries up or withdrawals exceed new investment, Plus Token Wallet collapses and everybody loses money.
As an additional kick in the nuts, the closed-loop nature of Plus Token Wallet means when Mr. Lee inevitably does a runner, the app will stop working and you'll be locked out of funds you didn't withdraw to a third-party.
Unfortunately the closed-loop nature also means we're probably going to see a lot of people who think they've made a mint, based on what the app tells them.
Remember that numbers on a screen provided by a Ponzi app is not real money.
Nor are promises of pluscoin going public evidence of legitimacy. Launching your own worthless shitcoin to scam people through is Chapter 1 of the MLM cryptocurrency scam playbook.
And try not to get sucked in to the inevitable pageantry we see with Asian-based cryptocurrency scams.
Yes there will be "millionaires" in China and plenty of events with lots of ribbons and people speaking on stage, but on the backend Plus Token Wallet operates the same as any other MLM crypto Ponzi scheme.
Update 2nd July 2019 – Following the arrest of six Chinese nationals in Vanuatu last weekend, Plus Token has collapsed.