Plus Token scammers arrested in China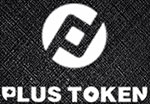 A year on from its collapse, Chinese authorities have arrested 109 scammers tied to the Plus Token Ponzi scheme.
Plus Token was one of the early mobile wallet crypto Ponzi schemes. Launched in late 2018, Plus Token collapsed in mid 2019.
At the time Chinese authorities estimated Plus Token caused $2.9 billion dollars in losses. Six arrests were made, which in retrospect was just the tip of the iceberg.
On July 30th China's Ministry of Public Security announced it has arrested 109 suspects tied to Plus Token.
Of the 109 arrested, 27 are "major criminal suspects". The remaining 82 are "key members" of Plus Token.
The Standard reports the Ministry began investigating Plus Token in early 2019, roughly six months before it collapsed.
Following an investigation, Chinese police in June 2019 traveled to countries including Malaysia, Vietnam, Cambodia and Vanuatu, cooperating with local police forces to arrest the 27 key suspects.

In March 2020, Chinese police detained another 82 key members for suspected involvement in the pyramid scheme.
As per the Ministry's investigation, Plus Token solicited $5.7 billion in cryptocurrency payments. The Ponzi scheme had two million investor accounts, tied together through three thousand upline/downline branches.
As with most investigations in China it's unclear what will happen on the money side of things.
I don't think I've seen a Chinese investigation lead to recovery for victims, so for now consider any funds invested into Plus Token as lost.