CFTC file lawsuit against Changes Trading, Baggett and Parker

The SEC shutdown of Zeek Rewards in 2012 has since spawned many Ponzi points clones.
Late 2013 saw the launch of one of those clones, Changes Worldwide.
Soliciting up to $25,000 investments into "revenue points" that were attached to a 90 day ROI payout, Changes Worldwide collapsed shortly after launch.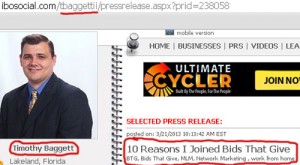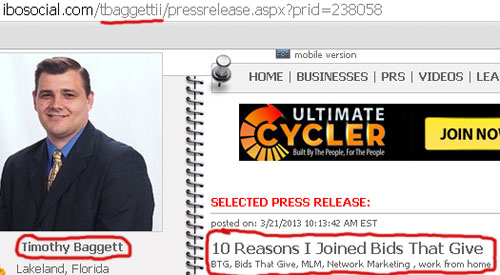 Owner Timothy Baggett, who'd joined the failed Bids That Give Zeek clone earlier that year, relaunched with Changes Trading.
Whereas Changes Worldwide attached itself to an irrelevant dietary supplement, Changes Trading sought to hide behind a day-trading platform.
In marketing Changes Trading, Baggett represented Changes Trading's "system"
never had a losing month (and) generated 300% annual returns.
These claims were purportedly backed by 'documented and verifiable results … showing returns of between 11% and 68% each month from January through December 2014'.
Despite this, it wasn't long before Changes Trading affiliates began reporting payout delays.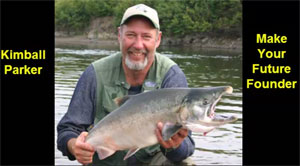 A few weeks later Baggett sold the company to Kimball Parker and his company, Make Your Future.
This was presented as a sell off, with Baggett claiming he'd
no longer be involved in the leadership or ownership of CTS, nor have a position of leadership or ownership in Make Your Future.
Just one month earlier however it was revealed Baggett had purchased Make Your Future.
As of August 2016, Make Your Future was still selling access to the trading platform.
Not surprisingly, Baggett and Parker's representations that they were "professional and profitable traders" who "make money on a consistent basis" was baloney.
Through a lawsuit filed by the US Commodities Futures Trading Commission on September 21st, we can now reveal what actually happened.
In total, Baggett and Parker convinced 289 affiliates to pay $853,294 for their bogus system.
According to the CFTC, the results published as proof of Changes Trading's success "were false" and "did not reflect any actual trading of real money in any futures account".
Customers consistently lost money using the trading system, a fact that Baggett and Parker were well aware of.

One customer reported losing more than $100,000.

Baggett and Parker themselves lost tens of thousands of dollars trading futures, a material fact that they failed to disclose to customers.
Bagget and Parker stand accused of violating the Commodity Exchange Act.
Given Baggett and Parker's pattern of fraudulent activity, unless restrained by this Court, Baggett and Parker are likely to continue engaging in the acts and practices alleged in this Complaint, or to engage in similar acts and practices.
Despite being presented as a new sale in late 2014, Bagget and Parker actually entered into business together in January 2014.
Parker and Baggett met at an MLM conference in Las Vegas in late 2013.

They discussed the possibility of using Baggett's affiliate network to sell the trading system, which promised Baggett a higher profit margin than vitamins or insurance.

In January 2014, Parker and Baggett entered into an arrangement for Changes Worldwide to become the primary marketer and distributor of Parker's trading system.

Parker would provide the trading system, materials for the company's website, and customer support.

Baggett began marketing the trading system no later than March 2014.

In November 2014, Baggett ceased his marketing efforts with respect to the trading system.

Nonetheless, Baggett continued to allow Parker to use the Changes websites, which were still registered to and owned by Baggett, as well as the Changes Trading name, to market the trading system.
Baggett and Parker's deception wasn't limited to just ownership of Changed Trading though.
To promote Parker's system through Changes Trading  they had to come up with claims like:
CTS shows subscribers and clients every system indicated trade for the past four years, with percentages of success ranging from 83% to 93% efficiency.
and
Over 300% annual return has been documented through 2014 and interested individuals can go to the archived records of CTS
[Changes Trading] and verify every trade.
When contacted by the CFTC regarding these claims however, Parker confessed:
The spreadsheets that you inquired about that are on the CT [Changes Trading] website are spreadsheets that I produce each month based upon the trading results of the system in a 'perfect world.'

It is impossible to duplicate the 'system' because of the human element.
I suspect many a business idea might sound great in a "perfect world", were one free to completely discount the realities of the actual world we live in.
During the CFTC's investigation, Parker admitted that the results on the spreadsheets-and indeed all ofthe trading results touted in Changes Trading promotional materials-were hypothetical and simulated.

Defendant Baggett similarly was aware that the depicted "documented and verifiable results" were false.

During the CFTC's investigation, Baggett admitted that he understood the results were achievable only in a "perfect world," and that they were hypothetical and simulated.
Oh and "never had a losing month"?
It is untrue that Defendants have "never had a losing month." Changes and MYF did not have trading accounts, and never traded futures.

Parker and Baggett consistently lost money trading futures, suffering net losses of tens of thousands of dollars in their personal trading accounts.

During the CFTC's investigation, Defendant Parker admitted that he lost $10,000 to $11,000 a year trading futures between 2014 and 2015.

Defendants did not disclose their losses to customers or prospective customers.
And remember, Parker's system was sold to unsuspecting victims for $1995 to $2495 on top of a $100 monthly fee.
Those unsuspecting victims were told by Parker and Baggett that
a "realistic income" for users of the trading system would be "$200-$300 a day; [e]ven $600 or $700 a day; [s]ome have earned $1,000 or more.
Baggett and Parker also loaded the Changes Trading website with bogus testimonials:
Defendants' websites include a testimonial from a customer identified only as "B.F."

The testimonial states:

"As a retired stock broker I planned on adding to my retirement income by Day Trading.

I soon found that futures trading was outside of my area of expertise.

Thankfully, I found the system and have enjoyed making money on a consistent basis.

I'm beginning my 3rd year with the Company and plan on using this amazing system well into the future."

On information and belief, there is no such person as B.F., and the testimonial was fabricated by Defendants.

During the CFTC investigation, Baggett and Parker testified that they did not know who B.F. was, or where the testimonial came from.

Baggett and Parker were unable to identify any customer who made money "on a consistent basis" using the trading system.
When questioned further about affiliate income, Parker and Baggett
testified that they were unaware of any person who makes or has made a full-time income using the system, including themselves.

(Parker and Baggett also) testified that they were unaware of anyone who made between $200 and $1,000 a day using the trading system.

In reality, most if not all of the customers who used Defendants' trading system lost money.

Baggett was aware of this, and received numerous emails from customers complaining of large financial losses.
For an extra $150 a month, Changes Trading affiliates 'could look over the shoulder' online of an experienced trader who is using our system.'
The traders in the live training room purported to trade along with the signals generated by Changes Trading's system.

These traders always or almost always appeared to make a profit using the system.

The traders in the training room assured viewers that they were trading with "real money," and that real money was "on the line."

In reality, the traders in the live training room were not professional traders.

One of the so-called traders was Changes Trading's IT person, who had never traded in his life before going to work for Changes Trading.

Contrary to Baggett and Parker's representations, the individuals in the trading room were not trading with "real money."

Rather, they were trading mostly if not exclusively in "sim" mode, which allowed them to achieve simulated profits that would be impossible in real life.
Changes Trading's "robot trader" also didn't work.
Parker admitted in testimony that the robot had never been tested using real money.

In reality, there was no 90% success rate for the robot. During the CFTC's investigation, Baggett and Parker acknowledged that the robot did not work, and that customers lost money attempting to use it.

Parker admitted in the CFTC's investigation that he knew customers would lose money using the robot, and that the robot was "dangerous."

The programmer who developed the robot warned Parker that the robot would not be "consistently or significantly profitable."

In subsequent emails, the programmer acknowledged that "consistently profitable futures robots are mythical creatures."

Parker nonetheless allowed Changes Trading to offer the robot for sale to customers.
Earlier this year in February, Parker held a webinar to address the CFTC investigation into Make Your Future.
In the webinar, Parker assured customers that the CFTC's investigation was a "witch hunt" and that he had done nothing wrong.
The CFTC allege Parker is
continuing to display false trading results and other misrepresentations in the members-only portion ofthe website, which requires login credentials to access.
The CFTC lawsuit charges Changes Trading, Changes Worldwide, Make Your Future, Timothy Baggett and Kimball Parker with four violations of the Commodity Exchange Act.
The CFTC are seeking an order confirming their allegations and a permanent injunction against the defendants.
Disgorgement of financial benefits, an order requiring Baggett and Parker make full restitution to their victims, a civil monetary penalty and legal costs are also sought.
Stay tuned…
Update 12th December 2016 – Both Timothy Baggett and Kimball Parker failed to respond to the CFTC's lawsuit. An entry of Default was entered against them on November 18th.
On November 22nd an Entry of Default was recorded against Changes Trading and Changes Worldwide.