 I Like Bits provides no information on its website about who owns or runs the business.
The I Like Bits website domain ("ilikebits.com") was privately registered on July 28th, 2017.
A marketing video on the I Like Bits website is hosted on a YouTube account bearing the name "opitimusX": OpitimusX is an alias of Sherm Mason.
Sherm Mason first popped up on BehindMLM's radar as the admin of Magnetic Builder.
Magnetic Builder was a $29.95 recruitment scheme launched in 2011.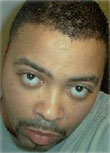 In 2015 Mason (right), launched at least five dubious schemes:
In 2016 Mason doubled down on his efforts and launched Elite Pay Alliance (matrix-based cash gifting), 5 Dolla Money Lines (pass-up chain-recruitment), Adstraordinary (matrix-based cash gifting) and Cash Rally GPS(Ponzi cycler).
So far this year Mason has launched Easy Odds, Just Got Bitcoin, 1 Big Bitcoin Team and Stack My Bits and BitQwik. All of Mason's MLM underbelly launches this year have either flopped at launch or collapsed.
Read on for a full review of the I Like Bits MLM opportunity. [Continue reading…]