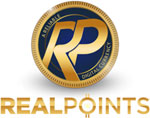 There is no information on the Real Points website indicating who owns or runs the business.
The Real Points Terms and Conditions states the company is 'owned and operated by Real Points Academy Ltd, a limited liability company registered in the British Virgin Islands'.
The Real Points website domain ("realpoints.eu") was registered on April 16th, 2016 and lists "Real Poins" as the owner. A residential address in Lemesos, Cyprus is also provided.
Further research reveals Real Points affiliates identifying Alanki Murali as founder and CEO of the company. As above, Murali is also credited as CEO of Award Group Asia and Real-FX Group.
Award Group Asia appears to be based out of Hyderabad and up until recently had a website presence:
For reasons unknown the Award Group Asia website is now offline. I wasn't able to ascertain what Real-FX Group is (it's obviously not the US based real estate company bearing the same name).
Murali's full name appears to be "Murali Krishna Alanki". He is listed as the sole director of RealPoints LTD, as registered with the UK Companies House on September 22nd, 2016.
The address used to incorporate RealPoints LTD actually belongs to British Monomarks.
On their website, British Monomarks offer Post Box services and virtual office services. As such it appears Real Points has no physical presence in the UK.
Alanki's country of residence listed on the UK Companies House website is Cyprus.
Outside of Real Points marketing material, there is no information available on Murali. This is highly suspicious.
As always, if an MLM company is not openly upfront about who is running or owns it, think long and hard about joining and/or handing over any money. [Continue reading…]