 There is no information on the Qbule website indicating who owns or runs the business.
The Qbule website does feature an "about us" link, however clicking on it reveals a broken link. I tried clicking the link using multiple locale variations of the Qbule website to no avail. The Qbule website domain ("qbule.com") was registered on the 24th of January 2012, however the domain registration is set to private.
Qbule list a corporate address on their website for "Qbule Technologies America" in the US state of Washington.
The address provided, "565 Andover Park W, Tukwila Washington", is a big unmarked office building. Additionally no suite number is provided, which raises raising the question of whether or not Qbule is actually based there.
Upon browsing Qbule's website, it wasn't long before this messaged popped up: Despite the A quick visit to "qmybid.com" reveals an unfinished auction site: There's no information on the QMyBid website indicating who owns it, with the "about us" page marked "under construction".
The QMyBid website domain, like Qbule, is also registered privately.
If one looks at the source-code for the website though, clues as to who might be running Qbule and QMyBid are evident: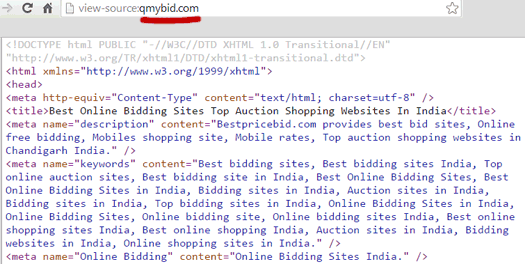 The site is running the same backend as "bestpricebid.com", which is a domain owned by a "Parvinder Singh" from "BPS Network Pvt Ltd". An address in the Indian city of Chandigarh is also provided.
Now we're getting somewhere.
Whether or not Singh and BPS Network are behind Qbule was initially unclear, however it's highly probable that Qbule is either based out of India or from elsewhere by somebody with a connection to India.
A few Google searches later and I confirmed that Parvinder Singh was indeed behind Qbule: I didn't check the Indian local site of Qbule in my initial checks, but when I went back and had a look sure enough Parvinder Singh's name popped up in the "about us" section. Why this information is not available on other local Qbule sites is a mystery.
As per Singh's Qbule corporate bio, he claims to have 'a vast experience in the industry of Direct Selling and Retail Marketing'.
No explicit examples are provided and, possibly due to a language barrier I was unable to locate any myself.
The specifics of Parvinder Singh's "vast experience" in the MLM industry remain unclear.
Read on for a full review of the Qbule MLM business opportunity. [Continue reading...]