Freedom Fighters Network launched in mid July. A contact address for an entity called "Quick To Profit Inc." in the US state of Colorado is provided on the company website.
Although no formal management structure is provided on the Freedom Fighters Network, a marketing video suggests the company is owned by Jordan Schultz & Angela Moore.
The Freedom Fighters Network website domain ("thefreedomdfightersnetwork.com) is registered to Moore using a PO Box address in the US state of Florida.
Schultz bills himself as an "MLM success coach", and appears to have gotten involved in network marketing around 2009.
A YouTube account in Schultz's name reveals marketing videos for both TVC Matrix and Numis Network: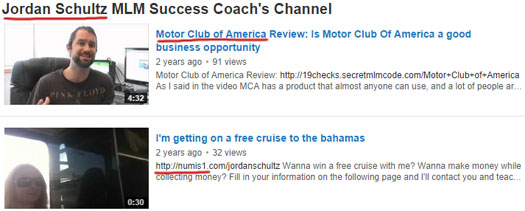 TVC Matrix is a recruitment-driven matrix opportunity, attached to an irrelevant auto insurance service. Affiliates pay a fee to join, and then are directly compensated for recruiting new affiliates into the scheme.
Numis Network (no review available) launched in 2009 and revolved around the buying and selling of numismatic coins. In 2013 the company merged with WorldVentures, a travel-based matrix opportunity that pays on the recruitment of new affiliates.
Sometime after that, Schultz joined Empower Network (internet marketing). Moore is also an Empower Network affiliate.
Read on for a full review of the Freedom Fighters Network MLM business opportunity. [Continue reading...]