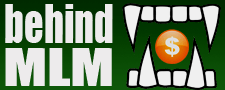 The Thankgivings problems appear to be back. Started last night about 12 or so hours ago.
It's not just BehindMLM with problems, pretty much every site on the host is experiencing "site full" or 503 errors.
I haven't changed anything on my end so it's definitely a problem on the host end. Hopefully they get it together within a few hours.
Long-term I'll see how the rest of the year plays out. Might look at changing hosts early next year if this continues.
Apologies for the inconvenience. Will remove this post when it appears to be over. [Continue reading…]