FTC: Vemma is a $200 million "illegal pyramid" scheme

Thought we'd have to wait for Friday for this, but the FTC complaint against Vemma has now been made public.
Here's the details…
The FTC complaint against Vemma was filed on the 17th of August in an Arizona District Court.
The complaint names Vemma Nutrition Company, Vemma International Holdings, Benson K. Boreyko (B.K. Boreyko) and Tom Alkazin as defendants.
Tom Alkazin's wife, Bethany Alkazin is named as a relief defendant.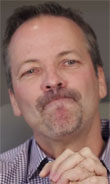 B.K. Boreyko (right) is the CEO of Vemma while Tom and Bethany Alkazin are the top affiliates (income wise) with the company.
Alex Morton, a former top earner in Vemma, is not named in the lawsuit.
At the heart of the FTC complaint is the allegation that Vemma has engaged in "deceptive and unlawful acts".
Specifically, Vemma's business model depending
on recruiting individuals to participate in Vemma as affiliates and encouraging them to purchase Vemma products in connection with such participation, rather than selling products to ultimate-user consumers.
"Ultimate-user consumers" can be either retail customers (a regulatory preference) or recruited affiliates (within reason and not in place of a strong retail customerbase).
(Vemma's) sales and marketing activities and their compensation plan place little emphasis on sales to consumers outside of the Vemma organization.
This non-retail sales oriented business model the FTC allege, saw Vemma generate 'more than $200 million in annual revenues in 2013 and 2014'.
(Vemma) opportunity events are meetings designed to motivate and train affiliates and to recruit new affiliates.

High-level affiliates, including Defendant Alkazin, typically host these events in hotel ballrooms, conference rooms, or convention centers around the country, and defendants Boreyko and Alkazin often speak at these events.

Home events are smaller recruitment meetings at an affiliate's residence, dorm room, park, or other location.

Through each of these channels, Defendants pressure consumers to become Vemma affiliates and to recruit others, including friends and family members, to do the same.
This one is all about retail folks, specifically the lack of it going on inside of Vemma.
(Vemma) emphasize (affiliate) recruitment over product sales and stress the importance of recruiting new participants into the Vemma program.

Defendants direct new and prospective affiliates to follow a simple "system" in order to be successful, which greatly consists of the following four steps.

First, the individual should become an affiliate by purchasing an "Affiliate Pack", which costs approximately $500 or $600.

Defendants frequently describe the Affiliate Pack as the Affiliate's initial investment or start-up cost.

Second the affiliate should sign up for monthly "auto-deliver (autoship) in an amount sufficient to maintain eligibility for bonuses, which is approximately $150 per month.
Since the FTC action against Vemma was announced, I've been reading a lot of talk from the MLM world about how ridiculous it is to target Vemma's use of autoship.
A lot of non-MLM examples have been tossed around, in an attempt to confuse the issue.
If I can clarify, the problem here is income in Vemma was being made by signing up new recruits and placing them on autoship. Little to no retail sales were taking place.
This is the hallmark of a product-driven pyramid scheme.
Things like your phone provider, "dollar shave club", utilities etc. are not MLM business opportunities and their monthly fees are not comparable to that of an MLM company.
Third, the affiliate should find others who "see what they see"and enroll them as affiliates.
"See what they see" of course being "sign up as a Vemma affiliate with monthly autoship, ignore retail and focus on recruiting others who do the same".
Evidence of all of the above taking place are in the FTC complaint, often directly quoting B.K. Boreyko and official Vemma marketing material.
Fourth, the affiliate should teach those recruits to "duplicate" the process (ie., purchase an affiliate pack, get on a qualifying monthly auto-delivery order, recruit others, and teach them to repeat).
I've been banging this drum for years on BehindMLM, with the FTC's quote in brackets above pretty much on par with my sentiments regarding affiliate autoship in place of retail sales.
While slight variations of the recommended system exist, the focus is consistently on recruitment.

Conversely, (Vemma) provide no guidance on where to market or sell Vemma products.

Instead, (Vemma) teach affiliates to give away the products as samples and to concentrate their efforts on recruiting new participants (affiliates).
And so retail sales activity within Vemma is non-existent.
(Vemma) affiliates do not primarily earn bonuses for actual sales of Vemma products.

Instead, Vemma rewards affiliates for personally purchasing Vemma products to maintain bonus eligibility, and for recruiting others who likewise purchase Vemma products to maintain bonus eligibility (qualifying for commissions).

Overall, the key determinate of an affiliate's income, and thus activity incentivized by the compensation plan, is the recruitment of affiliates into the affiliate's downline teams.

In fact, the likelihood of affiliates earning profits on retail sales is minimal.
Vemma income claims also come under fire, with the FTC calling out Boreyko's specific claims of a "game plan" able to generate up to $50,000 a month.
Defendant Alkazin also directs his downlines to make income claims.

In addition, during company events and conventions, Vemma presents the select few top earners with large checks representing their yearly or lifetime earnings.

While Defendants sometimes attempt to provide disclaimers when making these and other income claims, their attempts are inadequate.
A staple in the MLM industry these past few years has been outrageous income claims, with a disclaimer, if one is presented at all, given with a strong *wink, wink, nudge nudge* vibe.
"Yo, I made eleventy billion dollars in company X, results not typical check out our income disclaimer. If you join company X and aren't typical, you too can earn the same!"
The all too common practice of MLM company's providing misleading Income Disclosure Statements is also criticized, with the FTC specifically pointing out:
While the figures contained in (Vemma's) disclosure statements are somewhat revealing, they nonetheless do not show the whole picture and are misleading.

Among other things, the disclosure statements only take into account "active" affiliates who have met certain minimum purchase thresholds and omit participants who fared worse.

In contrast to (Vemma's) numerous claims regarding profitability and the unlimited income potential associated with Vemma, the vast majority of affiliates make no money.

Vemma's compensation plan and its corresponding marketing activities dictate that at any particular time, the majority of affiliates lose money.
The FTC conclude that
unlike legitimate multilevel marketing businesses, (Vemma) reward affiliates for recruiting and for purchasing products to maintain bonus eligibility rather than for selling products to ultimate-user consumers.
The complaint goes on to file five counts of violations of Section 5 of the FTC Act:
Section 5(a) of the FTC Act prohibits "unfair or deceptive acts or practices in or affecting commerce".

Misrepresentations or deceptive omissions of material fact constitute deceptive acts or practices prohibited by Section 5(a) of the FTC Act.
The specific counts the FTC allege Vemma has violated include
Count 1 – Vemma is an "illegal pyramid" scheme
Defendants promote participation in Vemma, which has a compensation program based primarily on providing payments to participants for the recruitment of new participants, not on the retail sale of products or services.

Defendants' promotion of this type of scheme, often referred to as a pyramid scheme, constitutes a deceptive act or practice.
Count 2 – Income Claims
In numerous instances in connection with the advertising, marketing, promotion, offering for sale, or sale of the right to participate in the Vemma program, Defendants have represented … that consumers who become Vemma affiliates are likely to earn substantial income.

In truth and fact … consumers who become Vemma affiliates are not likely to earn substantial income.
Count 3 – Failure to Disclose
In numerous instances … defendants have represented … that individuals have earned substantial income from participation in the Vemma program, and that any consumer who becomes a Vemma affiliate has the ability to earn substantial income.

In numerous instances … Defendants have failed to disclose, or disclose adequately, that Vemma's structure ensures that most consumers who become Vemma affiliates will not earn substantial income.

This additional information would be material to consumers in deciding whether to participate in the Vemma program.
Count 4 – Means and Instrumentalities
By furnishing Vemma affiliates with promotional materials to be used in recruiting new participants that contain false and misleading representations, (Vemma) have provided the means and instrumentalities for the commission of deceptive acts and practices.
Count 5 – Relief Defendant
Relief Defendant Bethany Alkazin, has received … funds or other assets from (Vemma) that are traceable to funds obtained from (Vemma's) customers through the deceptive acts or practices described herein.

Relief Defendant will be unjustly enriched if she is not required to disgorge the funds or the value of the benefit she received as a result of (Vemma's) deceptive acts or practices.
The FTC also cite Consumer Injury in their complaint, arguing that
Consumer have suffered and will continue to suffer substantial injury as a result of (Vemma's) violations of the FTC Act.

In addition, defendants have been unjustly enriched as a result of their unlawful acts or practices.

Absent injunction relief by this Court, Defendants are likely to continue to injure consumers, reap unjust enrichment and harm the public interest.
To that end the FTC have requested
a preliminary injunction be granted against Vemma (freezing all known and unknown assets and the appointment of a Receiver)
a permanent injunction against Vemma, B.K. Boreyko and Tom Alkazin, which will prohibit them committing future violations of the FTC Act
award such relief to redress injury to consumers as a result of the defendant's violations of the FTC Act
the court order the defendants disgorge all funds and assets which are traceable to defendant's deceptive acts or practices (return all the revenue Vemma generated) and
legal costs
At the time of publication I have not seen a response from Vemma or B.K. Boreyko, public or otherwise. The company's business operations have been suspended until further notice.
Stay tuned…
Update 27th August 2015 – The FTC have now issued a press-release on the matter:
At the Federal Trade Commission's request, a federal court has temporarily halted an alleged pyramid scheme, Vemma Nutrition Company, that lures college students and other young adults with the prospect of getting rich without having a traditional 9-to-5 job.

The FTC seeks to stop the operation, which earned more than $200 million annually in 2013 and 2014 and has affected consumers throughout the United States and in more than 50 other countries, from continuing as an unlawful pyramid.

"Rather than focusing on selling products, Vemma uses false promises of high income potential to convince consumers to pay money to join their organization," said Jessica Rich, Director of the FTC's Bureau of Consumer Protection. "We are also alleging that Vemma is an illegal pyramid scheme."

On August 21, 2015, the court halted the deceptive practices, froze the defendants' assets, and appointed a temporary receiver over the business pending a trial.

The Commission vote authorizing the staff to file the complaint for permanent injunction was 5-0. The order was entered by the U.S. District Court for the District of Arizona on August 21, 2015.

The FTC appreciates the assistance of the Attorney General Offices of Arizona, South Carolina, and Michigan, the Tempe Police Department, and the nonprofit organization Truth in Advertising in bringing this case.
A copy of the FTC's Vemma complaint is available from the FTC website.
As per Truth in Advertising, a hearing on the granting of a preliminary injunction has been scheduled for September 3rd.
To date I have not seen a response from B.K. Boreyko or Vemma corporate.