uFun scammers in Samoa found guilty of all charges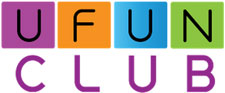 After roughly two months of deliberation, a verdict in the Samoan uFun Club criminal trial has been reached.
On December 24th sometime in the morning, Chief Justice Patū found Nicholas Giannos and Rosita Stanfield guilty on all counts.
Caught trying to flee Samoa, Giannos and Stanfield were apprehended earlier this year in June.
Following a plea of not guilty against six criminal charges, a lengthy trial began.
The trial wrapped up in late October, with Justice Patu announcing his decision earlier today.
Chief Justice Patū said he was satisfied beyond reasonable doubt, that prosecution has proven the charges against the defendants.

"I am satisfied that the 6 joint charges against the defendant Rosita Stanfield and Nico Gianno have been proven beyond reasonable doubt," said CJ Patū.

The other 2 charges of falsifying accounts against Gianno have also been proven.
The third accused, a seventy-four year old Samoan pastor, was found not guilty on the grounds that he was a victim of the uFun Club Ponzi scheme.
The guilty verdict meanwhile no doubt came as a shock to Giannos and Stanfield, whose comments on social media of late suggested they were expecting an acquittal.
Wrote Stanfield to a friend on December 23rd:
Thank you for your loving and caring nature. See you in the UK soon xx
And Giannos on December 14th:
Yes, soon as I come back (to the UK)  I'll call you.
Following the guilty verdict, both Giannos and Stanfield have been "remanded at liberty". I believe this means the duo have not yet been taken into custody.
Chief Justice Palu's full decision will be made public on January 4th, with a sentencing hearing currently scheduled for February 2nd, 2016.
As at the time of publication, there has been no public reaction to the verdict on either Rosita Stanfield's or Nicolas Giannos' respective Facebook profile pages.
Stay tuned…