Not guilty plea entered in Samoan uFun Club Ponzi case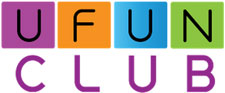 Following a series of delays, a final preliminary hearing was held today in the Samoan uFun Club Ponzi case.
Three individuals were arrested earlier this month, who now face "at least 7 charges of obtaining by deceit" in a case before the Samoan Supreme Court.
After heavily promoting uFun Club in Samoa throughout May, funds invested by locals and businesses were marked for transfer out of Samoa. The total amount of funds Samoans have invested into uFun Club is believed to be close to a million dollars.
This caught the attention of the Central Bank of Samoa, who promptly began an investigation.
That lead to the arrest of Nicolas Giannos, Rosita Stanfield and an unidentified seventy-four year old local pastor.
The trio plead not guilty earlier today, with a hearing seeing questions about the case against them raised.
(Chief Justice) Patu pointed out to the prosecution, that they need to provide evidence to support their argument.
Proving uFun Club is a Ponzi scheme is easy enough on paper, but presenting evidence in court will likely see Samoan authorities rely on evidence collected by their Thai counterparts.
Much of the uFun Club fraud has been and continues to be orchestrated from Malaysia, with authorities there yet to lift a finger against the scheme (at least publicly, as of the time of publication).
Should Samoan authorities fail to present enough evidence that uFun Club is a Ponzi scheme, they run the risk of having charges filed against Giannos, Stanfield and the Pastor being dismissed.
This would likely see the suspects board the first plane out of Samoa, along with the million or so dollars locals invested into uFun Club.
Surprisingly, those who invested appear to have yet to realize they've been scammed:
The Chief Justice also questioned how the police are proceeding with this case if all their witnesses are denying any act of deceit by the defendants.

"The people genuinely believed the business advertisement but were not aware of the deception behind the scheme," said the Prosecutor

She said if the Central Band of Samoa did not identify the scheme, people would still be in the dark.

"Part of the deception is not knowing they were being deceived," argued the Prosecutor.
There seems to be a conflict of information in the case, as police reported only a few days ago that at least eight victims had filed complaints.
Authorities in Thailand filed a criminal case report with the Attorney General's Office late last week, with Public Prosecutors expected to announce criminal charges against uFun Club executives any day now.
Meanwhile in Samoa the case was adjourned till Thursday. Following any unexpected developments, Thursday will see another hearing date set as the case proceeds towards trial.
Stay tuned…