Giannos and Stanfield to be sentenced on February 12th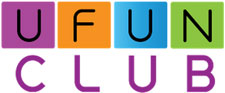 Our last update on the Samoan uFun Club criminal trial left things up in the air.
Ponzi scammers Nicolas Giannos and Rosita Stanfield initially failed to appear at their February 2nd sentencing hearing.
An arrest warrant was issued but then later recalled, as the pair put in an appearance later that day.
Turns out after filing an eleventh-hour appeal, their lawyer instructed them not to appear in court, despite the scheduled sentencing hearing.
All said and done, the hearing was postponed till February 9th and took place yesterday.
The filed appeal is scheduled to be heard next week by the Court of Appeal. Giannos and Stanfield's attorney, Leota Ray Schuster, yesterday requested that Judge Patu postpone their sentencing until the appeal had been heard.
Chief Justice Patū said no as both defendants were found guilty and convicted last year.
Local Samoan news coverage suggests the meat of the appeal appears to be the unsupported notion that Giannos and Stanfield are innocent, and that they only came to Samoa out of a "general desire to help people".
Judge Patu was having none of it however and 'was quick to point out to Leota that his argument was more related to the conviction rather than sentencing.'
And if they (Giannos and Stanfield) plan to appeal the sentence, then the Court of Appeals needs something to base their decision on.
Patu appeared to be commenting on the strength of the appeal arguments, specifically the lack thereof. Also that whatever arguments raised in appeal of the conviction, had no bearing on sentencing.
One possible factor that might be taken into consideration however, is Nicolas Giannos' foreign national status.
Patū asked about one of the defendants being a foreigner and Leota said it was something for the Court to consider.
Prosecutors have asked for jail time not exceeding six years, with Patu scheduled to hand down a sentence this Friday.
Stay tuned…