Giannos sentenced to 3 years jail, Stanfield 12 months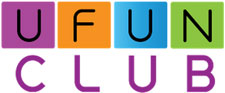 As scheduled, Nicolas Giannos and Rosita Stanfield's sentencing hearing took place last Friday.
The duo were found guilty of recruiting victims into the uFun Club Ponzi scheme in late December.
Giannos' initial sentence was four years, with Rosita Stanfield's sentence coming in at three. Citing "good character" and Giannos' foreign-national status in Samoa, Chief Justice Patu reduced Giannos sentence to three years.
Stanfield was also treated as a foreign-national, 'as she spent all her life living overseas'. Along with "good character", her sentenced was reduced down from three years to twelve months.
Patū also took into account the fact that the $41,149.00, received from investors has been returned to investors.

However, he said that the crime with which the defendants have been charged with was very serious.

"This is clearly a highly planned, premeditated and calculated plan," said Patū.
Despite a conviction and jail sentence, Giannos and Stanfield will remain at large until their appeal is heard.
The application to appeal the sentence was only filed today after the Court delivered its sentence.

(Defense attorney) Leota said the appeals could not be heard in the current Court of Appeal sitting which started today, as they have a full schedule already.

The next sitting of the Court of Appeal will be in October, and Leota hopes his clients' application will be heard then.
Till then…
Update October 5th 2016 – Last month Nicolas Giannos' and Rosita Stanfield's appeals were denied.
Giannos did manage to get his conviction for false accounting overturned but this had no bearing on his sentence.