uFun Samoan funds illegally transferred to Thailand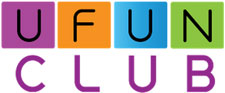 Things were pretty quiet last month reporting wise on the Samoan uFun Club fraud case, however we did get an update yesterday on the current case status.
Through their participation in uFun Club and recruitment of local Samoan investors, Nicolas Giannos, Rosita Stanfield and an unidentified 74-year-old Pastor were initially charged with seven counts of "receiving money by deception".
Five of those counts have since been withdrawn, with the reason why not entirely clear.
One possible reason is those scammed still evidently believe they've bought into the Ponzi dream, with 'witnesses denying any act of deceit by the defendants'.
Prosecutors had previously tried to explain that 'people genuinely believed the business advertisement but were not aware of the deception behind the scheme'.
With victims failing to acknowledge they have been scammed though, difficulties in putting a case together regarding those specific transactions might be the reason the charges were withdrawn.
Two charges however still remain and are currently being heard in court. The charges stem from the transfer of $100,000, funds invested by newly recruited Samoan uFun affiliates, to a bank account in Thailand.
The $100,000 remitted to an account in Thailand was unlawfully done as its was done without following proper procedures when making overseas transaction.

The procedure according to Central Bank of Samoa (CBS) Assistant Governor Benjamin Pereira, is to get an approval from CBS after CBS accesses the transaction and reasons behind any transaction.

However, the transaction made from Samoa to Thailand by one of the co-defendants  of the three people accused  in the alleged pyramid money making scam, did not go through the procedure.
Pereira is giving evidence in court against Giannos, Stanfield and the unidentified pastor, with his testimony suggesting the $100,000 was transferred under an umbrella of deception.
(Pereira) said CBS met and discussed issues pertaining to the presentation given by the three defendants who are  representatives of the UFun Group.

He said CBS was not aware that $100,000 was already remitted to a UFun Group account in Thailand until Papua Schmidt, CBS's  marketing manager informed him a few days after the meeting, that a transaction to an overseas account had already been made.

CBS was also unaware that there were local investors until the accused informed them at one of their meetings about the local investors.

"Before any capital transaction to overseas be done, an approval by the Central Bank of Samoa is needed.
Why the Giannos, Stanfield and the pastor failed to obtain permission from the Central Bank is unclear.
Infact, it was only after a meeting at the behest of the bank was requested, in order to give the trio an opportunity to explain themselves, that their activities regarding recruitment of uFun Club investors in Samoa was disclosed:
The first meeting between CBS and UFun Group representatives  took place on the 14th May 2015 after  CBS Governor asked Pereira to arrange the meeting.

"On that meeting, the defendants did a presentation on what UFun Group is and its role in increasing financial benefits for investors," said Pereira.

The meeting ended with the defendants promising to provide the required detail documentation regarding UFun Group to CBS.

"The requirements include the investment's name, amount of investment and contact details," said Pereira.

By the 20th May 2015, there was still no word from the defendants regarding the required documents.
Again, why Giannos, Stanfield and the pastor failed to provide the requested documents, despite reassurances they would, is unclear.
Failure to produce the requested documents
prompted CBS Governor  to send an email  to the Managing Director of ANZ Bank  advising them to freeze any funds  under the names of the three accused.

However, ANZ informed CBS that two transactions had already been made overseas on the 18th and 19th May 2015.
An alert was then sent out by CBS freezing any transactions bearing Giannos', Stanfield's or the pastor's names.
It was only after this alert had been issued that the three got in touch with CBS and requested another meeting.
That meeting according to Pereira was between the defendants and 6 members of the management team and the defendants were told by CBS solicitor Gafatasi Patu, to return the investors' money to which the accused said they would do.

However, as of yesterday, the investors alleged money are still in the UFun Group account in Thailand.
Now this is particularly interesting, because as far as we know Thai police investigating uFun Club have long-since seized any identifiable funds connected to the scheme.
If the funds Giannos, Standfield and the pastor transferred to Thailand haven't already been seized, then they probably will be before they're transferred out of the country (presumably $100,000 out of Thailand will raise a flag at whatever bank the funds were deposited into).
Also interesting is Pereira's description of uFun Club and uToken respectively:
CJ Patu also wanted to know the difference between UFun Group and UToken.

"UFun is the company that sells UToken packages to investors which promises a tenfold more increase of the investors' funds by the 31st July 2015," said Pereira.
That uFun Club was a Ponzi scheme offering pie in the sky ROIs is already well-documented. But a tenfold ROI in just over two months?
That $100,000 was invested in such a short amount of time on such ridiculous promises is testament to the vulnerability of Samoan uFun Club victims.
Yes they were scammed and even still to this day might be denying the scam, but how naive do you have to be to believe a legit 1000% ROI is achievable in two and a half months?
Rather than explain why funds were transferred illegally or how uFun Club wasn't a Ponzi scheme, defence lawyer Leota Raymond Schuster instead accused CBS of acting only on "suspicion".
Schuster also tried to clarify the source of the $100,000, claiming 'the remitted funds to Thailand were from one of the defendants personal account, not the investors monies'.
The problem?
He said prior to the defendant's arrival, he sold his 'activation point" or shares and monies from the sale were in the defendants personal account.
Haha. These guys were selling worthless uTokens to Samoans for hundreds of thousands of dollars, deposited into a bank account in Samoa.
But because the investors were given worthless uToken points, the funds transferred to the scammers ceased being "investor monies" and became "personal account" funds.
Logic fail much? Whether the funds were held in a personal account, that of the Samoan Prime-Minister or even an ATM branch on the moon, the funds held in the accounts are still clearly those invested by Samoan uFun Club victims.
Leota also raised issues on CBS's slackness in conducting a proper investigation.

The onus of proof is on CBS who were only acting on a suspicious theory, said Leota.
Proof of what? That Nicolas Giannos, Rosita Stanfield and an unidentified 74-year-old Pastor duped an unspecified amount of Samoans for over a hundred thousand dollars, by enticing them with "tenfold returns" in a $1.17 billion dollar Ponzi scheme?
What more proof do you need? The money was illegally transferred out of the country, because trying to explain to CBS that newly recruited Samoan investors had paid over a hundred thousand dollars for Ponzi points was going to set off alarm bells.
Which it eventually did, and so here we are.
As the case continues throughout the week, here's hoping the offshore nature of the uFun Club fraud doesn't result in it being swept under the carpet.
In related uFun Club news, arrests of uFun Club scammers in Thailand continues, with Thanat Paikhapet (aka Ajarn Turngfong) the latest ringleader apprehended.
A police money-transaction probe found that Thanat alledgedly transferred a total of Bt8.8 million ($250,000 USD) to UFUN Property (Thailand) 41 times and U Trading Co 14 times, Suwira said.

He said Bt33 million ($939,000 USD) had been alledgedly paid into Thanat's bank accounts, of which Bt28 million ($796,000) had been wired out.
No word on where Thanat transferred the funds to or whether or not they'll be recovered.
Thanat told reporters he had been in the direct-sales sector for a decade and thought the UFUN business was legal so he joined it last April and served as its speaker at 10 events. Thanat reportedly had 890 downline members.
Separately,
later yesterday, police impounded a Bt10 million house in Bangkok's Bang Khen district which reportedly belonged to two UFUN fugitives, Kanyapat Thananatwanich, 38, and Natthaporn Thananatwanich, 41.
Still no uFun Club arrests in Malaysia or even the slightest hint of an investigation.