MBI International founder Teddy Teow charged with financial fraud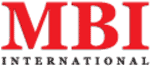 The Bank of Malaysia has charged MBI International Ponzi boss Teddy Teow with two counts of financial fraud.
Following initiation of an internal investigation, the Bank of Malaysia added MBI International to its alert list in May, 2017.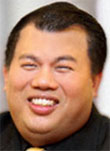 Bank officials continued to investigate the company, culminating in founder Teddy Teow (right) appearing in a Sessions Court on two counts of fraud.
According to the charge sheet, MBI Marketing Sdn Bhd and Mface International Sdn Bhd issued electronic money between June 3, 2012 and March 17 this year without approval under Section 25(1)(c) of Payment Systems Act 2003.
If convicted, Teow, whose Malaysian name is Teow Wooi Huat, faces a RM 5 million fine and/or prison sentence of up to five years.
Teow plead not guilty to the charges and was granted bail, upon condition he surrender his passport.
A parallel criminal investigation saw Teow arrested last June.
Last we heard the criminal investigation into Teow and MBI International remains an ongoing matter.