Matt Lloyd settlements prompt stay on MOBE proceedings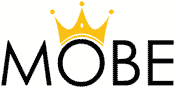 The MOBE Receiver and Matt Lloyd McPhee appear on the verge of a settlement, prompting the FTC to file for a stay on all MOBE related proceedings.
A July 29th joint-motion filing reveals
After renewed negotiations with the Receiver, McPhee and the Receiver have reached an agreement in principle that would resolve the Receiver's demand that McPhee turn over to the receivership his property interests.

Under the agreement, McPhee will either sell these properties or obtain financing in order to pay the value of his interest in these
properties to the receivership estate.

The Receiver and McPhee are in the process of drafting a binding settlement agreement.

Drafting the final agreement will require consultation with real estate attorneys in Fiji and Costa Rica, and the process could take several weeks.
The renewed settlement negotiations come after Lloyd refused to turn over his offshore luxury condos, private island and resort back in February.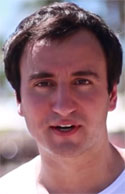 In addition to settling with the Receiver, Lloyd (right) has also re-entered negotiations with the FTC.
FTC Staff and McPhee have also reached a settlement in principle on a proposed order for permanent injunction and monetary relief that would resolve the FTC's claims against McPhee.

McPhee has agreed to and signed the FTC staff's proposed order.
Details of the settlement agreement have yet to be made public.
Looking forward, the FTC's settlement with Lloyd hinges on approval of the Receivership settlement.
In turn the FTC filing a renewed motion seeking default judgment against the MOBE corporate entities hinges on approval of their settlement with Lloyd.
To that end a stay has been requested on all MOBE related proceedings.
Mindful of not requesting an open-ended stay however, the FTC's motion proposed the Receiver and Lloyd file either
a motion for settlement approval; or
an explanation as to why a settlement has not yet been reached
within twenty-one days of the motion's approval.
At the time of publication a decision on the FTC's July 26th stay motion remains pending.
Update 8th February 2020 – The FTC received their requested stay last July.
As at the time of this update, the FTC Commissioners are still yet to decide on the proposed Matt Lloyd FTC settlement.
On January 23rd the FTC requested another 45 day stay extension.
FTC staff anticipates that it may need an additional 45 days for the Commission to review and vote on the proposed order.
Pending approval or denial of Lloyd's FTC settlement, stay tuned…