Silver Partners for Profits Review: T.J. Rohleder cash gifting

Silver Partners for Profits' front-facing webpage doesn't provide any company ownership information.
At the end of the website's "Terms, Conditions, & Privacy Policy" however, T,J, Rohleder of The Direct Response Network is cited as the company owner.
A PO Box address in Goessel, Kansas is also provided.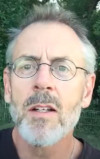 Elsewhere on the internet Rohleder (right) claims to have
launched the Direct Response Network in 1996 with an emphasis on teaching direct response marketing strategies.
Rohleder refers to himself as "America's Blue Jeans Millionaire".
Before Silver Partners for Profits Rohleder was promoting the MOBE pyramid scheme.

The FTC alleged MOBE was a pyramid scheme, through which promoters such as Rohleder "bilked consumers out of over $125 million."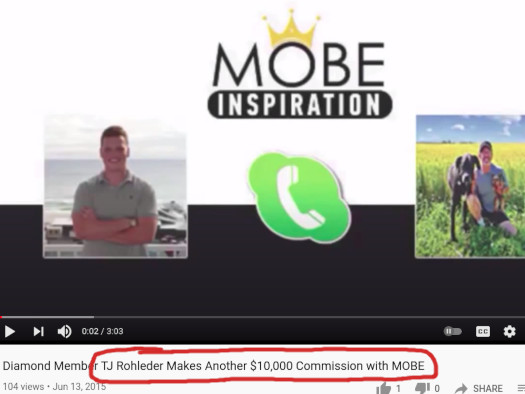 After the FTC shut down MOBE in mid 2018, Rohleder showed up on BehindMLM to defend the scam's owner Matt Lloyd.
MOBE is a truly great company. Matt Lloyd is one of the most brilliant entrepreneurs I have ever met. He and his company will pull out of this and be victorious.
In March 2020 the FTC secured a $318 million dollar fraud judgment against MOBE and Lloyd.
Read on for a full review of Silver Partners for Profits' MLM opportunity.
Silver Partners for Profits' Products
Silver Partners for Profits has no retailable products or services, with affiliates only able to market Silver Partners for Profits affiliate membership itself.
Silver Partners for Profits' Compensation Plan
Silver Partners for Profits sees affiliates sign up and gift $495 to existing participants.
This in turn qualifies the affiliate to receive gifting payments from subsequently recruited Silver Partners for Profits affiliates.
There are three gifting payment tiers in Silver Partners for Profits; $50, $75, $125 and $245.
The $245 payment appears to be a mandatory admin fee, made out to Rohleder's Direct Response Network.
How Silver Partners for Profits tracks gifting payments isn't disclosed. Typically a matrix of some sort is used, with payments allocated to whoever's next in line.
Joining Silver Partners for Profits
Silver Partners for Profits is tied to a $495 gifting payment.
Silver Partners for Profits solicits gifting payments either via mail or over the phone.
Call our exciting Recorded Hotline. You'll get all the important details about this unique opportunity.

Then if you still have questions, please call our other phone number to the right and leave your name and daytime phone number.

We'll call you back and answer any questions you have.

Then get started today. Pay on the phone with your credit or debit card. Or you can fill out and mail 4  checks.
Conclusion
T.J. Rohleder's daggy "America's Blue Jeans Millionaire" tagline fits the oldschool gifting model used by Silver Partners for Profits.
This is straight up illegal mail fraud.
As with all MLM gifting opportunities, recruitment of new participants is required to keep payments flowing in. This adds an additional pyramid layer to the scheme.
In an attempt to justify fraud, Rohleder frames Silver Partners for Profits as a crowdfunding opportunity.
Amazing New Crowdfunding System!

If you need more money, this Silver Partners-for-Profits Crowdfunding System could change your life.

This is a new way to quickly receive more money. It lets you profit from the miracle of Crowdfunding in a new and exciting way.
Referring to cash gifting payments as crowdfunding donations is a common ruse used by MLM gifting schemes.
What separates legitimate crowdfunding from gifting schemes is why payments are made.
In gifting schemes payments are made to qualify to receive payments from other participants. This doesn't happen in legitimate crowdfunding.
As with all MLM gifting schemes, Silver Partners for Profits' comp plan is rigged to primarily benefit its owner.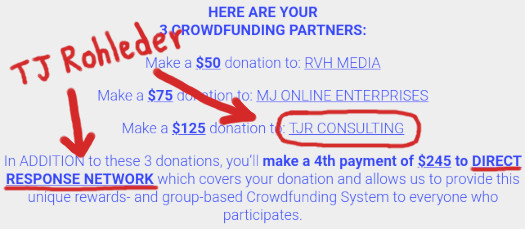 You can see in the above example, taken from a random Silver Partners for Profits referral link, that Rohleder collects $370 of the $495 gifted in.
I'm assuming RVH Media and MJ Online Enterprises aren't fronts for Rohleder but who knows.
What we do know is math is math. The majority of participants roped into MLM gifting schemes lose money.