Pipz Review: TelexFree's Carlos Costa fronts ecom platform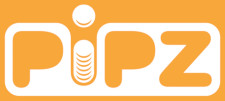 Pipz provides no information on its website about who owns or runs the business.
Pipz website domain ("pipz.com.br") was registered back in 2015. The current owner of the domain is Carlos Roberto Costa.
Yes, that's notorious scammer Carlos Costa of TelexFree Ponzi fame.
While he doesn't feature on Pipz website, Costa does host Pipz marketing videos on their Facebook page: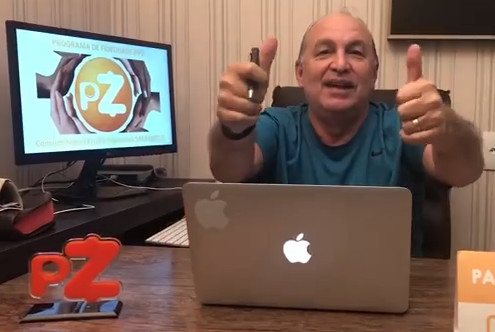 This is in line with Costa's role as the face of TelexFree in Brazil.
Despite multiple regulatory investigations and evidence US regulators were closing in, Costa continued to pump out "TelexFree isn't a scam" themed videos on YouTube.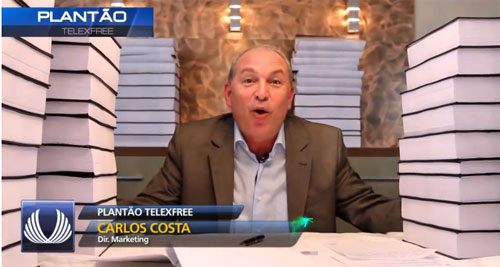 As I understand it Costa is facing regulatory action over TelexFree's Brazilian operations (Ympactus), however this is a long drawn out process.
I'd be remiss not to mention Costa's failed Federal Deputy election bid.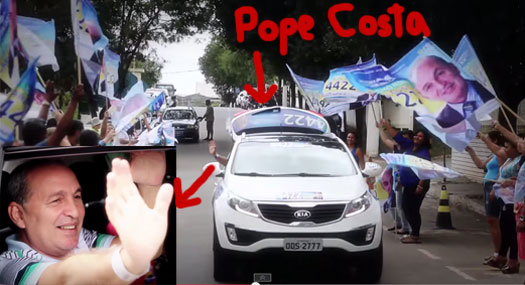 Yes, Costa actually tried to enter Brazilian politics after TelexFree was shut down.
Costa was convicted of tax fraud last year, although his almost four year sentence was reduced to community service.
Costa's latest brush in with the law was last December, wherein he was arrested for TelexFree related money laundering.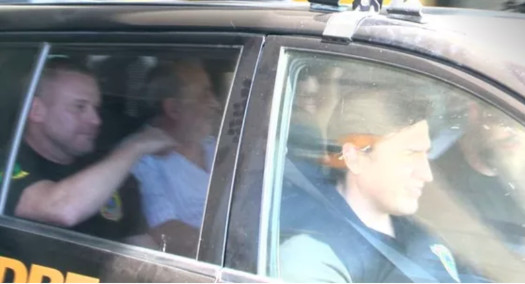 Whether the case stuck or not is unclear as Costa was released a few days later.
The status of the multiple pending criminal cases against Costa in Brazil is unclear.
Read on for a full review of Pipz MLM opportunity.
Pipz's Products
Pipz markets a "discount club", which they claim provides access to "Numerous benefits, loyalty program, exclusive discounts and many more!"
The loyalty side of Pipz's platform appears to be tracked via "PZ" points.
The user buys from our online and physical partners, each purchase accumulates Pipz points. Usually 1Pz for every R$1!
PZ points can be redeemed within the discount club network.
Basic access to Pipz's discount club as a non-affiliate is free.
There is also a paid R$99 and then R$49.9 a month option.
Paid Pipz Club members receive PZ points when they recruit other paid Pipz Club members:
499 PZ points per paid Pipz Club affiliate directly recruited
100 PZ points per Pipz Club affiliate recruited down seven levels of recruitment (unilevel)
Pipz's Compensation Plan
Pipz affiliates pay a fee and are paid when they recruit others who do the same.
Pipz affiliate membership is available in three tiers:
Bronze Kit – R$250
Silver Kit – $R600
Gold Kit – R$1000
Pipz pays recruitment commissions via a 5×5 matrix.
A 5×5 matrix places a Pipz affiliate at the top of a matrix, with five positions directly under them: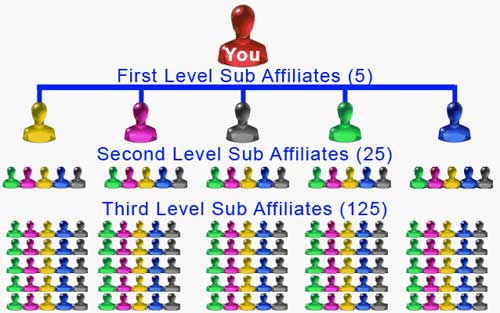 These five positions form the first level of the matrix. The second level of the matrix is generated by splitting these five positions into another five positions each (25 positions).
Levels three to five of the matrix are generated in the same manner, with each new level housing five times as many positions as the previous level.
Positions in the matrix are filled via direct and indirect recruitment of Pipz affiliates.
As positions in the matrix are filled, commissions are paid out.
Pipz don't provide payments for all of their affiliate kits, only Gold:
recruitment of a Gold Kit affiliate on level 1 of the matrix = R$100
recruitment of a Gold Kit affiliate on level 2 of the matrix = R$60
recruitment of a Gold Kit affiliate on levels 3 and 4 of the matrix = R$64
recruitment of a Gold Kit affiliate on level 5 of the matrix = R$212
Assuming commission rates are somewhat linear, from these figures we can estimate Bronze and Silver Kit payouts:
level 1 – 10%
level 2 – 6%
levels 3 and 4 – 6.4%
level 5 – 21.2%
Voucher Matrix (???)
Pipz's compensation documentation details a second 5×5 matrix, supposedly tied to affiliate spending without the discount network.
The example provided is supposedly a 10% commission fee, based off an example R$100 spend.
The actual figures provided though make no sense: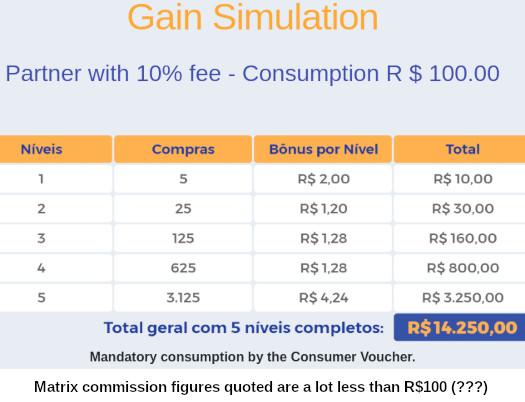 Note at the bottom the mention of "mandatory consumption by the consumer voucher".
Not sure what the specifics are, but this could be a voucher reward matrix as opposed to actual commissions.
Joining Pipz
Pipz affiliate membership is available in three tiers:
Bronze Kit – R$250
Silver Kit – $R600
Gold Kit – R$1000
The difference between the kits are bundled vouchers and "magnetic bracelets".
All Pipz affiliates pay a R$49.90 monthly fee. In exchange for this fee, Pipz affiliates receive 2000 PZ points.
Conclusion
Pipz is a far cry from TelexFree. Other than Costa being involved, there doesn't appear to be any follow on so we'll evaluate Pipz stand-alone here in the conclusion.
Pipz markets itself as "the best loyalty and direct marketing platform in Brazil".
The problem with Pipz's business model is it makes little to no financial sense for merchants.
Pipz collects fees and spins out vouchers, those vouchers can be used in participating merchants, begging the question what do merchants get out of it?
Exposure without sales is costly, and I can see high-end product merchants getting screwed over.
Unless of course use of Pipz's vouchers is heavily restricted, thus making them largely worthless.
The exchange value of Pipz points reflects the current value of product prices and services in reais, which are automatically updated by the Partners who make up the Pipz Program.

PIPZ has no interference with the process updating prices of products and services in reais offered by Partners to be exchanged by the Participant.
I couldn't find any mention of this on Pipz website other than the above, taken from Pipz's terms and conditions (auto-translated from Portuguese).
Merchants aren't going to screw themselves over, so I'm putting a big question mark on the actual value of Pipz's vouchers.
Potentially adding an additional layer of concern to Pipz is the possibility PZ points might be redeemable for real money.
In the same way as the global purchasing matrix, the consumption taking place, the subscriber will be earning credits that he will use to transfer his Pipz of Discount to his statement to use in its entirety in the generation of consumption vouchers in our partners or even withdraw to your bank account.

If you want you can send your discount vouchers, received in your purchase to our Exchange, and as soon as used in any sale of the company that occurs, you will receive the corresponding Pipz Points in your statement.
Granted this is auto-translated from Portuguese, but it sounds like PZ points are exchangeable for real money via an internal exchange.
Where does this money come from?
Ecommerce platform margins are already razor thin. Pipz's vouchers are created during fee payments and spending within the merchant network.
Unless the exchange value is so low as to make it not worth bothering with, Pipz's exchange introduces a bit of a mathematical hole money wise.
Outside of these concerns you've got a basic ecommerce discount network. Go somewhere, show them your card, phone app or whatever and get a small discount – nothing revolutionary.
The MLM side of Pipz mostly focuses on pyramid recruitment. Retail might crossover with the voucher matrix, but seeing as only affiliates are placed into the matrix, I don't see how.
That leaves both matrices within Pipz's compensation plan tied to recruitment.
As with all recruitment-driven schemes, once recruitment stops Pipz will collapse.
Even if you're willing to look past that, getting involved in any MLM company associated with Carlos Costa seems like a dunce move.
If Costa had of owned up to his TelexFree fraud and sorted it out (he's had six years to do so), moved on and then gone on to launch Pipz, I'd be willing to be much more forgiving.
He hasn't though, and as long as TelexFree criminal charges and civil lawsuits loom over Costa's head, any business he's involved in should be approached with extreme caution.