Exeno Review: Greg Rogowski's new crypto Ponzi?

Exeno operates in the cryptocurrency MLM niche. The company launched in late 2020 as part of the Mining City Ponzi scheme.
Exeno.com is an innovative global e-commerce for a rapidly growing group of customers.

It enables purchasing all goods with cryptocurrencies (BTC, ETH, BTCV).
BTCV refers to Bitcoin Vault, a Ponzi shitcoin launched by Mining City owner Eyal Avramovich.
A Mining City update from early 2021 references Exeno's integration: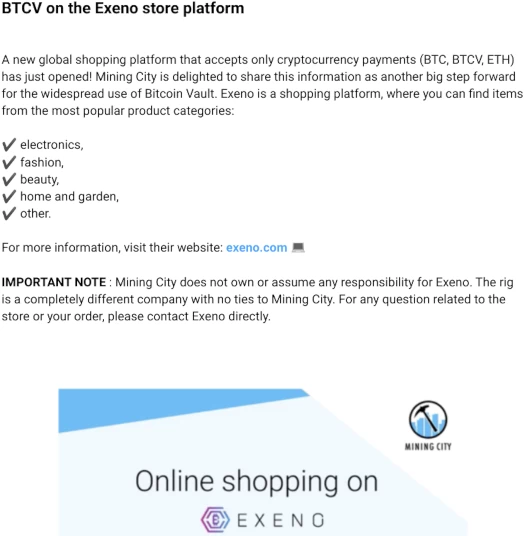 Exeno was incorporated as Exeno sp. zo.o. (EXENO SPÓŁKA Z OGRANICZONĄ ODPOWIEDZIALNOŚCIĄ), in Poland on November 3rd, 2020.
The Directors of Exeno are:
Tomasz Damian Babiak
Bozena Joanna Glowacka and
Grzegorz Rafal Rogowski
We know "Grzegorz Rogowski" as Mining City's Greg Rogowski.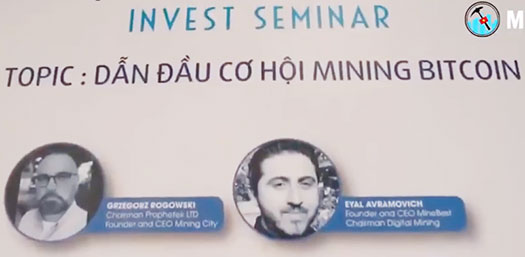 Rather than just be honest about owning and running Mining City himself, Eyal Avramovich appointed Rogowski, a former employee of his, as CEO.
You may or may not have noted this paragraph from the early 2021 Mining City press-release above:
Mining City does not own or assume any responsibility for Exeno. The rig is a completely different company with no ties to Mining City.
Greg Rogowski being CEO of Mining City and owning Exeno makes the "completely different" claim farcical.
To hide his ownership of Exeno, Rogowski removed himself as a Director in March 2021. Michael Piotrowski was also removed from Exeno's Board of Directors.
On its website today, Exeno cites
Tomasz Babiak as its CEO
Bozena Glowacka as its CLO (Chief Legal Officer?) and
Michael Piotrowski as its Lead Designer

Greg Rogowski doesn't feature on Exeno's website.
Throughout 2021 Exeno presented itself as an ecommerce platform Mining City investors could launder BTCV through for products.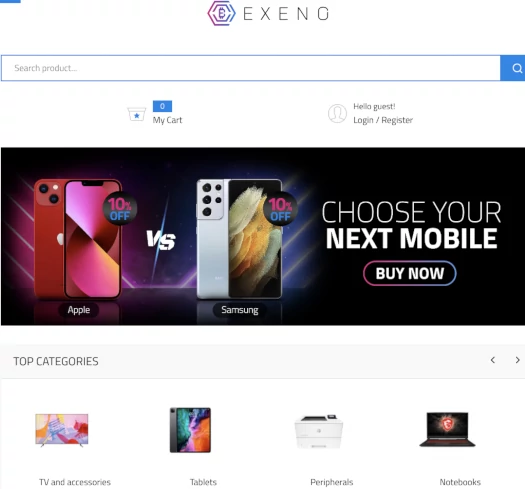 Mining City collapsed in October 2021. In November 2021 Rogowski disappeared.
In March 2022 Rogowski reappeared to attribute his disappearance to a heart attack.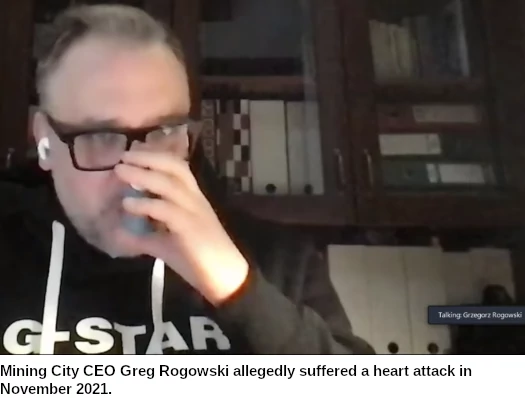 He then disappeared again and hasn't been seen in public since.
Avramovich continues to defraud consumers with iMine, which he's merged Mining City victim bagholders into.
Greg Rogowski has been replaced by iMine puppet CEO Jorge Mesquita.
On or around October 2022, Exeno replaced its defunct ecommerce website with its current website.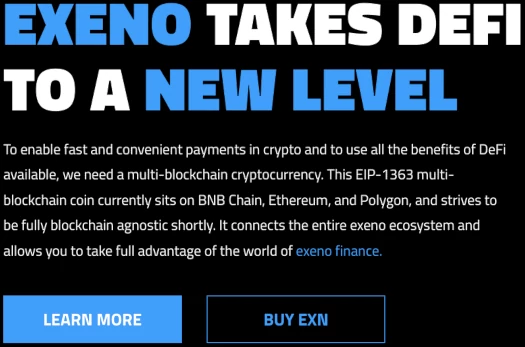 This coincided with the launch of Exeno Coin.
Exeno came to me from presumably a former Mining City investor, claiming Rogowski was behind it. Beyond the research above, I haven't been able to definitively verify this claim.
If confirmation does surface that Rogowski is behind Exeno, I'll leave an update below.
Rather than acknowledge it is a Polish company run out of Poland…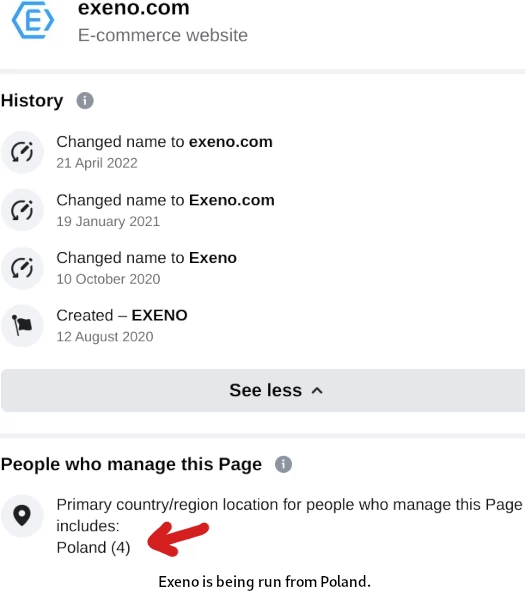 …Exeno pretends it is "based in the Marshall Islands".
Read on for a full review of Exeno's MLM opportunity.
Exeno's Products
Exeno has no retailable products or services.
Affiliates are only able to market Exeno affiliate membership itself.
Exeno's Compensation Plan
Exeno affiliates invest in Exeno Coin (EXN). This is done on the promise of annual returns, paid in EXN.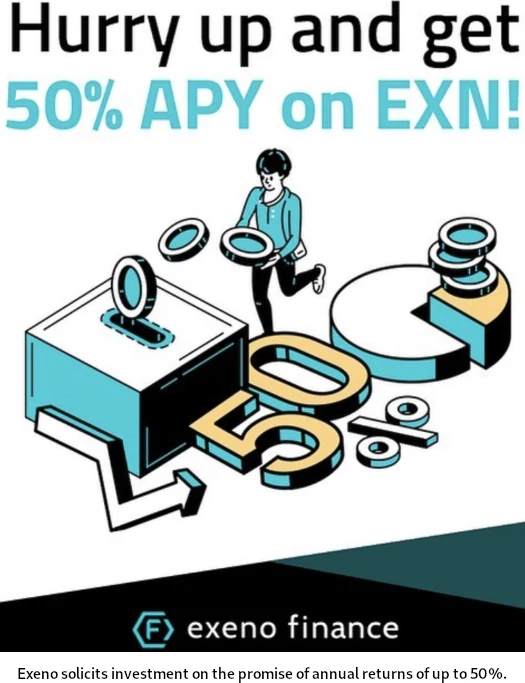 Exeno's EXN investment scheme is dressed up in "staking" terminology.
A user makes a purchase designated as eligible for stake back with the amount displayed in EXN.

Once user makes the purchase, much like cashback, this amount is pending for a certain period of time to ensure the order fully goes through. At exeno, this period of time will amount to 30 days after the purchase is made.

EXN is automatically staked for this period, at the end of which the user receives the amount plus stake earned.
The MLM side of Exeno is run through "Exeno Finance".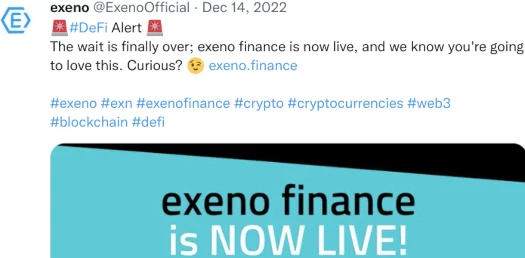 Exeno launched with a non-MLM one-tier "Ambassador Program".
One tier, user can only refer people (not other referees) under them.

By default, a user will earn a commission on the net amount of purchases made by their referrals.
Supposedly Exeno was to launch an MLM compensation plan by the end of 2022.
A full fledged multi-tier affiliate program is in the works and the aim is to introduce it by end of 2022.
No further details are provided on Exeno's or Exeno Finance's website.
While no specifics are available, we know Exeno Finance affiliates will be compensated for recruiting new affiliate investors.
Joining Exeno
Exeno doesn't disclose affiliate membership costs on its website.
Exeno Conclusion
BehindMLM doesn't usually publish reviews without full compensation plan details. I've made an exception with Exeno because they've confirmed an MLM compensation plan has been or is about to be deployed.
Regardless of the specific commissions paid out and how, with nothing marketed and sold to retail customers Exeno operates as a pyramid scheme.
That's a minor issue however in comparison to Exeno's "staking" Ponzi scheme.
The business model is thus:
Exeno affiliates invest in EXN
EXN is parked with Exeno (staking)
Exeno rewards affiliates with agreed returns as per 30 day investment contracts
returns are paid to affiliates, who then cash out subsequently invested funds
This is your classic "staking" MLM crypto Ponzi scheme. It's the same garbage Mining City scammed BTCV and Electric Cash investors with.
In an attempt to justify fraud, Exeno offers up a legal opinion from US law firm Kelly Denise Scott.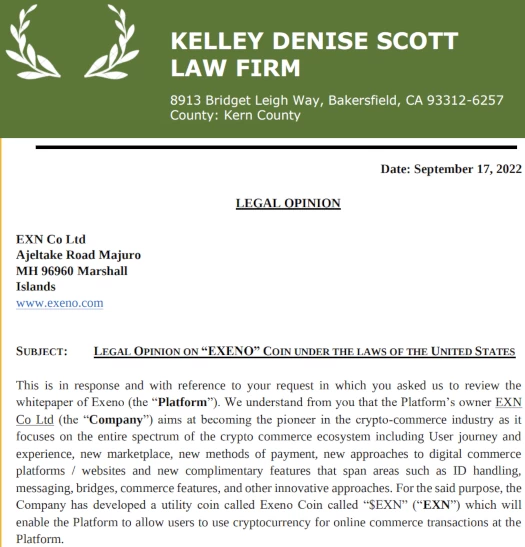 Kelly Denise Scott's legal opinion correctly cites the Howey Test to determine whether Exeno is offering a security.
The test is whether the scheme involves an investment of money in a common enterprise with profits to come solely from the efforts of others.

An instrument will be treated as a security if all the following are present:

i) Investment of Money

ii) Common Enterprise

iii) Expectation of Profit

iv) Through the Efforts of the Promotors
Kelly Denise Scott acknowledges Exeno affiliates are investing cryptocurrency into EXN. After that though the analysis falls apart.
With respect to Common Enterprise, Kelly Denise Scott writes;
EXN Coins are being used to exchange certain services on the Platform, which have been highlighted at the start of this Opinion.

However, there is no requirement for a mutual share in the profits and risks of the enterprise.
This is a strawman defense. Exeno affiliates invest EXN and then park (stake) invested in tokens with Exeno.
Exeno pays returns as per an agreed investment contract. Exeno returns invested funds and the ROI after the investment contract expires.
Exeno is thus obviously a common enterprise affiliates are investing through.
With respect to expectation of profit, Kelly Denise Scott writes;
Upon reviewing this matter, we note that EXN Coin holders would not be automatically expecting profit merely by holding the EXN Coins.

They would need to use these coins for the services offered by the Platform. Like any kind of valuable, the EXN Coin holder may hold it
to a time where the value of the coin in the market will increase, wherein the holder may sell the coin with profit.

Nevertheless, since the Coin provides a real consideration and functionality, it only seems reasonable (and the token is designed so) that the holders will use the token's rights for consumption.

Therefore, this prong's requirement of Security Token/Coin does not seem to have been met.
Um, what?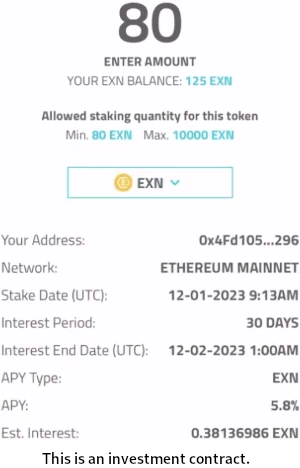 Exeno affiliates invest in EXN and stake their EXN for no other reason than Exeno markets advertised returns. That's a clear-cut case of expectation of profit.
With respect to "through the efforts of the promotors", Kelly Denise Scott writes;
In this case, EXN Coin is not a tool used to expect profits through the efforts of the promotors, rather it is a tool to get various services on the Platform.

Additionally, the holders of EXN Coins would not get anything from the efforts of promotors as they would be using their EXN Coins on various aforementioned Services.

Therefore, the last condition of Security Token/Coin – profit must be through the efforts of the promotors – has also not been fulfilled.
Again, what?
The "various services" Kelly Denise Scott don't elaborate on is Exeno's EXN investment scheme – through which passive returns are realized through no effort on the part of the investor.
The second paragraph makes no sense at all within the context of this Howey Test prong:
The Supreme Court established four criteria to determine whether an investment contract exists.

An investment contract is … to be derived from the efforts of others.
The "others" here is Exeno, offerer of the EXN investment scheme. Whether other investors do or don't have anything to do with derived returns is again a strawman defense.
The reason Exeno have gone out of their way to falsely represent their passive investment scheme to not be a securities offering, is because securities offerings require registration with financial regulators.
This additionally requires filing of audited financial reports, which would require Exeno to confirm the source of withdrawal revenue.
Given said revenue is "new investment", you can see why Exeno (and Mining City before them), bullshit their way around securities laws.
Over the last year in particular, the SEC has gone after a number of cryptocurrency "staking" investment schemes.
The latest bust was Nexo Finance on January 19th.
In or around June 2020, Nexo Capital Inc. ("Nexo") began to offer and sell the so-called Nexo Earn Interest Product ("EIP") in the United States.

The EIP allowed United States investors to tender to Nexo certain crypto assets, which Nexo deposited in interest- yielding
accounts and then used in various ways to generate income for its own business and to fund interest payments to EIP investors.

These included staking…

Based on the facts and circumstances … Nexo offered and sold securities in the form of investment contracts and notes.
Regardless of what cryptocurrency companies call investment contract ("staking" and "yield are currently the two top ruses), it's still an investment contract and thus a securities offering.
It should be noted that outside the US, securities law is materially the same in any country with regulated financial markets (basically every country with a functioning economy).
Any combination of MLM and a passive investment opportunity is a securities offering. And if an MLM company offering securities isn't registered with financial regulators, they're committing securities fraud.
Securities fraud lends itself to Ponzi schemes, which is what we have with Exeno.
As with all MLM Ponzi schemes, once affiliate recruitment dries up so too will new investment.
This will starve Exeno of ROI revenue, eventually leaving it unable to pay ROI withdrawal requests.
Being a shitcoin Ponzi, investors will ultimately be left bagholding yet another worthless Ponzi shitcoin.
EXN is to Exeno what BTCV, ELCASH and wELCASH were to Mining City.