Mining City BTCV returns paying single-digit cents

Mining City's original shitcoin, Bitcoin Vault (BTCV), is currently sitting at around ~$17.
Worse still, BCTV investors through Mining City are receiving cents a day.
Mining City started as a bitcoin Ponzi scheme back in 2019. When that began to collapse Mining City transitioned into a shitcoin Ponzi.
The first shitcoin release was BTCV in early 2020. Mining City hype recruitment saw BTCV pump to ~$470 in mid 2020.
The subsequent dump well below $100 saw Mining City abandoned the shitcoin and launch Electric Cash.
This hasn't gone according to plan, with victims revealing they are being paid single-digit cents a day.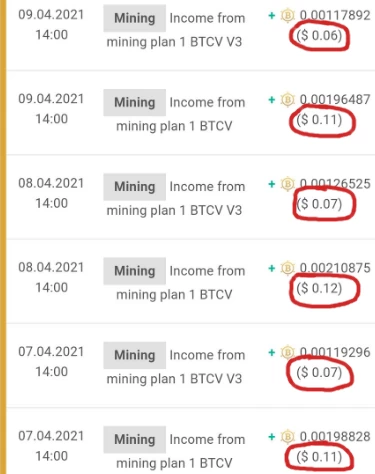 The above screenshot dates back to April 2021. The same BTCV investment plans were paying double-digit returns during last year's BTCV pump: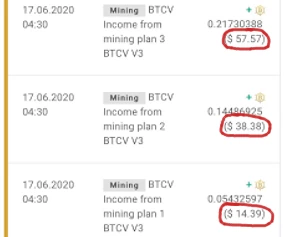 Mining City is bogged down with desperate BTCV bagholders. As I understand it this has seen the Electric Cash reboot flop.
Traffic to Mining City's website has continued to decline throughout 2021. Alexa ranks top sources of visitors to Mining City's website as Bolivia (13%), South Africa (11%) and Namibia (9%).
As opposed to BTCV, Mining City runs Electric Cash as an internal Ponzi shitcoin. This way consumers doing their due-diligence are kept in the dark about its trading value.
It also allows Mining City to directly manipulate the internal Electric Cash trading value providing to affiliate investors.
In an attempt to restrict public criticism from BTCV bagholders, Mining City is directing victims to a private Telegram group.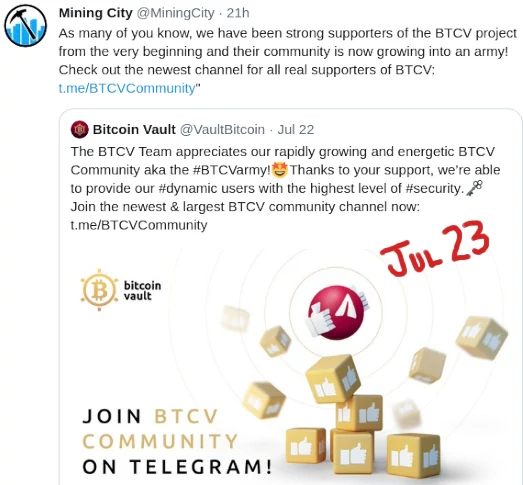 With not much else going on, Mining City has resorted to distracting affiliates from their losses with puzzles: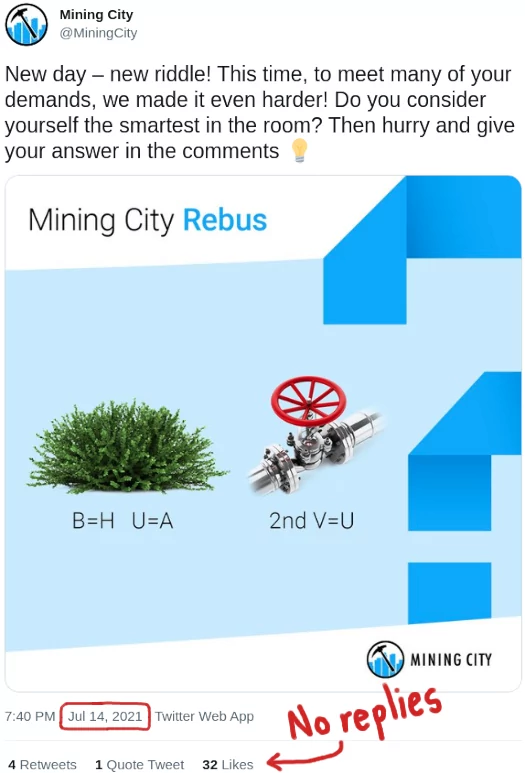 That doesn't seem to be working either.