BitDonix Review: Eight-tier bitcoin-based cash gifting
BitDonix name three company administrators on their website; OJ Jordon, Lubos Hollan and Tousif Parvez.
OJ Jordan is based in the UK, Lubos Hallan in Slovakia and Tousif Parvez in Abu Dhabi.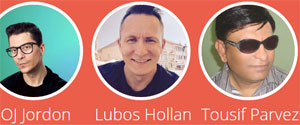 OJ Jordon's YouTube channel features promotional material for My 24 Hour Income (HYIP Ponzi), Game Loot Network, OneCoin (Ponzi points), Fort Ad Pays (collapsed adcredit Ponzi), Skinny Body Care, TopShare Global (HYIP Ponzi), Coince, Venture Alliance (2% daily ROI Ponzi) and Zukul Ad Network (adcredit Ponzi).
Jordan appears to have gotten involved in the MLM underbelly about seven months ago.
Lubos Hollan was with OJ Jordon in My 24 Hour Income.
Tousif Parvez has experience in "pay to click" marketing through his Clix Union and Guru Clix opportunities.
Read on for a full review of the BitDonix MLM opportunity.
The BitDonix Product Line
BitDonix has no retailable products or services, with affiliates only able to market BitDonix affiliate membership itself.
The BitDonix Compensation Plan
The BitDonix compensation plan sees affiliates participate in cash gifting through a 2×8 matrix.
A 2×8 matrix places an affiliate a the top of a matrix, with two positions directly under them: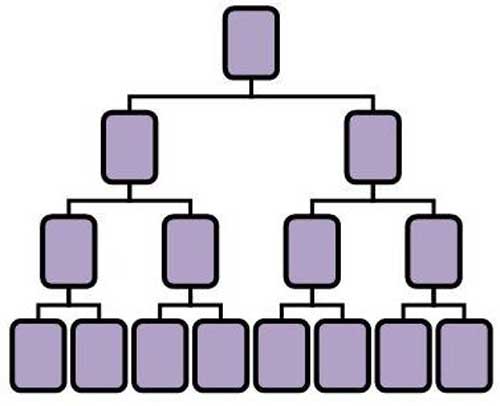 These two positions form the first level of the matrix. The second level of the matrix is generated by splitting each of the first two positions into another two positions each (4 positions).
Subsequent levels of the matrix are generated in the same manner, with a complete 2×8 matrix housing 510 positions.
Each level of the matrix operates as an individual gifting tier.
A gifting payment is required to unlock the tier, which then qualifies an affiliate to receive gifting payments on that level from other BitDonix affiliates.
level 1 – gift 0.05 BTC to the affiliate who recruited you and receive 0.05 BTC from two affiliates
level 2 – make a 0.08 BTC gifting payment and receive 0.08 BTC from four affiliates
level 3 – make a 0.2 BTC gifting payment and receive 0.2 BTC from eight affiliates
level 4 – make a 0.6 BTC gifting payment and receive 0.6 BTC from sixteen affiliates
level 5 – make a 2 BTC gifting payment and receive 2 BTC from thirty-two affiliates
level 6 – make a 3.5 BTC gifting payment and receive 3.5 BTC from sixty-four affiliates
level 7 – make a 5 BTC gifting payment and receive 5 BTC from one hundred and twenty-eight affiliates
level 8 – make a 6 BTC gifting payment and receive 6 BTC from two hundred and fifty-six affiliates
Joining BitDonix
BitDonix affiliate membership is tied to a 0.05 BTC gifting payment.
Full participation in the BitDonix MLM opportunity requires payment of 17.43 BTC.
Conclusion
Through our peer-to-peer direct upgrade commissions system, our members can earn 100% commissions on their referrals upgrades.
Whenever you see "100% commissions" mentioned by an MLM company, it's typically code for cash gifting.
BitDonix is exactly that, with affiliates paying affiliates and those payments qualifying them to receive payments from subsequently recruited affiliates.
The BitDonix matrix is company forced, meaning positions are filled left to right irrespective of who recruited who.
OJ Jordon, Lubos Hollan and Tousif Parvez will own positions at the top of the BitDonix matrix, ensuring they ultimately receive the lion's share of deposited funds (their matrices will individually fill the upper tiers first).
Some early adopter affiliates might make it to the mid tiers but they'll essentially be paid scraps of what's left.
Make no mistake, having familiarity with a number of scams the BitDonix admin team is well-aware of how MLM underbelly scams play out.
We are entirely Bitcoin operated. Upgrades are sent directly from your personal eWallet to another member's wallet.
The use of bitcoin will make recovery of funds near impossible for BitDonix affiliates when recruitment dies down and the inevitable collapse hits.
As a BitDonix affiliate you lose your money and the admins recuperate however much they've lost this year. That's pretty much all that's happening here.