WorldWide Solutionz to register with the SEC?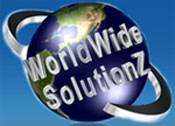 In a May 29th corporate blog post, Willem Laubscher introduced himself to WorldWide Solutionz affiliates as the company's new Chief Financial Officer (CFO).
I started my own accounting practice in the early 1990′s, became a registered accountant in 1996. Not an auditor, an accountant. I am registered with the South African Institute of Professional Accountants.

Marelize contacted me to assist with various aspects after she received a referral to me from one of my previous employees from my accounting firm.

I am going to fulfill the position of Chief Financial Officer, and will see to it that proper financial management is in place every step of the way.
Shortly after the announcement, Laubscher made an appearance over at the MoneyMakerGroup forums. MoneyMakerGroup have an active thread about WorldWide Solutionz open in their "HYIPs, Autosurfs, & Other High-Risk Opportunities" category.
Regulatory compliance is an ongoing topic of discussion in the two hundred and ninety seven page long thread, with concern expressed mostly over WorldWide Solutionz "life jacket" program.
As per WorldWide Solutionz own website:
Each Life Jacket sells at a cost of $25. In addition to the obvious benefits received from providing your website(s) with powerful advertising content through sharing this amazing opportunity – you will also enjoy earnings on each Life Jacket for 90 days.

Earnings will vary, based on a variety of factors which assist in ensuring your earning health and the continued longevity the WorldWide SolutionZ.

This is a completely passive part of the program and optional for you to take part in, if you choose to do so.

Registration for The Life Jacket Program is $25 one-time and there is a $10 admin fee charged every 90 days from day 270. Maximum purchase limit is $25 000 out of pocket, but you can purchase beyond that level using your income.
Originally, WorldWide Solutionz advertised a guaranteed $40 ROI over 90 days. As above, they've since removed this specific dollar ROI guarantee but I believe are still paying it out on every $25 invested.
Affiliates invest $25, somethingsomething*magic*somethingsomething and at the end of 90 days they receive $40.
WorldWide Solutionz claim they use affiliate money to fund an "Angel Support Micro-Loan Concept", which Laubscher describes as follows:
We need roughly $100, to assist one Entrepreneur, and require him to also come up with the same amount in start up capital. This gives us a 50% equity share in his small business operation (it will be different for each type of entrepreneur).

What I have not said in the conference, is that we also assist and supply him with products that he sells in the rural communities, and he is also able to appoint marketers that will function as his team of sellers, thus increasing his monthly turnover exponentially.

So you can do the calculation – if he only generates a profit of R600 per month, in which we share (in this example), R300 ($28), we have enough to justify the 5% per week.

The contracts with the entrepreneurs depend on a lot of factors.

With some of them it is a much bigger start up scenario, with some of them it is ongoing at only a 10% profit share with certain set minimum royalties to be paid to WWSz.

With others the equity holding is short term (12 months) with a larger profit sharing percentage. So it depends on a lot of aspects and was always a tricky question to answer and supply inside knowledge to this extend.
So basically under the ruse of an endless supply of "entrepreneurs", who do somethingsomething*magic*somethingsomething to generate revenue, WorldWide Solutionz are able to pay out a guaranteed 160% ROI every 90 days.
When WorldWide Solutionz affiliates themselves began to question the true nature of the business in April, company owner Marelize van Niekerk-Venter told them:
We are not going to bend over backwards for people who want to make demands for information beyond that offered and made public, or for privileges outside the scope of membership as offered.

For those who want to insist on details of exactly how we do this, exactly who our business contacts are, exactly what products are involved in the small businesses, exactly how we manage the finances, exactly how the whole thing is put together, to those people we must kindly say:

Thank you for your interest, and thank you for understanding that this is our business. We have built this business over the last 15 years and we are not going to give away the keys.

To that end, WorldWide SolutionZ reserves the right to hold private any and all proprietary information as is customary for all business entities.

Requesting and demanding things from us that would never be asked of HYIP's and get rich quick schemes is inappropriate to say the least, and is a colossal waste of our time.
If somethingsomething*magic*somethingsomething wasn't definite enough for you as a prospective investor, kindly bugger off.
And while affiliates were happy to nod their heads and play along, collecting their 160% ROI every 90 days whilst not really understanding WorldWide Solutionz' smoke and mirrors explanations any more than the rest of us, questions have since been raised as to the legal status of WorldWide Solutionz in the US.
Undoubtedly, WorldWide Solutionz's "life jacket program" would be classified as the offering of securities by the SEC.
When the 90 days is over, the original $25 pops back up in your account balance. Did you notice what just happened?

Your $25 became $40 while you were working on … Oh that's right, you don't have to do anything at all to earn this or make it happen.

Just purchase, relax, enjoy, rinse and repeat.
$25 in and $40 out after 90 days, rinse (re-invest) and repeat.
In response to questions raised about whether or not WorldWide Solutionz had registered with the SEC (a requirement if securities are to be offered to US residents, as WorldWide Solutionz does), Laubscher wrote:
I take heed of what you say about the investment/security aspects of the Life Jacket program, (have read up on the Howey Test and further US legislation), and therefore I am already busy taking action in respect of applying with the SEC for registration etc.

There is a massive amount of information on the SEC website – struggling to find my way around at the moment, but I will get there…
WorldWide Solutionz's own affiliates were skeptical of Laubscher's announcment, with one posting:
I know Willem is well meaning, but getting such a project registered with the SEC would be unheard of.

I just hope Willem isn't being naive.
Later that same day, Laubscher then elaborated on his initial statements:
Maybe you are correct in me being naive – I still have a lot to learn.

I have never before dealt with the SEC on any level. So that will be new for me.
That was on June 2nd and since then, no further comment regarding WorldWide Solutionz's registration with the SEC has been made. As such, since Laubsher's last comment, the progress of WorldWide Solutionz's attempts to register themselves with the SEC is unknown.
What do you think? Snowballs chance in hell, Ponzi lip-service, or a genuine attempt to get somethingsomething*magic*somethingsomething approved as a ROI source by the SEC?