PGI Global reboot: RV Palafox on the run from US authorities?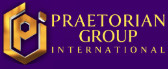 Following PGI Global's collapse winding up in late June, Ramil Ventura Palafox (aka RV Palafox) has announced a reboot Ponzi scheme.
Strangely enough, Palafox won't be running PGI Global 2.0.
Palafox appeared in a July 31st webinar, uploaded to Praeteorian Group International's official Facebook page.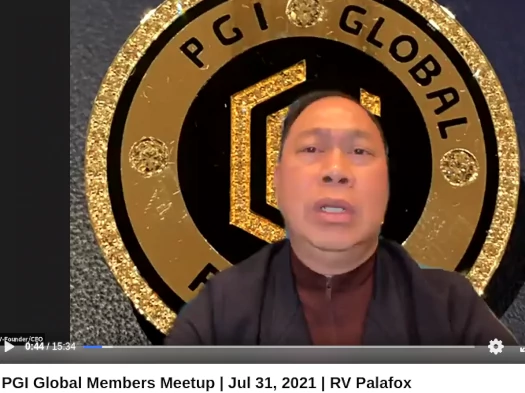 Despite PGI Global stopping withdrawals, collapsing and then deleting its original website, Palafox maintains the Ponzi scheme hasn't collapsed.
I just helped other people to think we were gone.
Palafox goes on the chastise PGI Global affiliates, who apparently didn't take having tons of money stolen as well as he'd hoped.
There have been unacceptable treatment of many of our members and corporate staff from people who are wanting to stir up trouble.

And to challenge people in leadership positions to be verbally attacked and even threatened with their life.

To have violence incited against other humans, while trying to build a successful company for everyone, is appalling.

I'm reaching out to those people. They know who they are. Please stop the harassment of everyday people, who are just trying to make their own dreams come true.
Palafox goes onto announce PGI Global's reboot is scheduled to launch on September 1st.
Starting from September 2021, we will have three new websites with new domain names.
Palafox explains the different websites will correspond to where a PGI Global affiliate is located.
First, the Philippines for our ecommerce health and wellness business.

Second, for international members except USA. Third, for USA members only.

All members will start receiving daily profits and can also do withdrawals beginning September 1st, 2021.
the Philippines – pgihealthwellness.com
international website (excluding Philippines and US) – praetorsglobal.com
US PGI Global website – not disclosed
In what appears to be an attempt at pseudo-compliance, Palafox states US PGI Global affiliates will "need an international VPN to access their accounts".
Our USA operations will be relocated back to Manila, in compliance with the US rules and regulations.

Our Las Vegas offices are closed permanently.

In preparation for our new international headquarters in Dubai and Singapore, we are working with a new third-party VPN partner for our websites.
There's a bit to unpack here.
First Palafox doesn't directly address why PGI Global collapsed. That said it is  obvious that Palafox and PGI Global have run into regulatory issues.
Palafox is a US citizen and, at the time of its June collapse, the US was the largest source of traffic to PGI Global's defunct website.
I'd be willing to bet Palafox is no longer in the US, which brings us to Dubai and Singapore.
Dubai in particular in a haven for MLM scammers. Singapore is likely just a front for PGI Global shell companies.
Palafox fleeing to Dubai fits the regulatory crackdown narrative. Whether he's still travelling on a US passport or not though is unclear.
The whole "we're setting up a website in the Philippines" appears to be an attempt to dupe Philippine regulators, namely the Philippine SEC.
When BehindMLM reviewed PGI Global in July 2020, we noted Palafox traveled between the US and the Philippines.
Initial PGI Global investor recruitment occurred in the Philippines. Those investors, along with Palafox, have received the majority of invested funds.
To protect that, we have PGI Global's new bullshit "Philippines only" health and wellness website.
Meanwhile the whole VPN nonsense screams "we're on the run from regulators".
Happy with what he stole through PGI Global, Palafox announces he's cashing out and disappearing.
(As of) September 1st, 2021, I am stepping down as the Chief Executive Officer of PGI Global.

What does that mean?

I will remain the founder and Chairman of the company … we will announce the new CEO soon to lead us to a bigger, better, stronger future using the most stable platform this century.
My bet is some "leader" from the Philippines. I don't see Palafox's partner in crime, Mark Davis (who already disappeared), stepping up.
As part of PGI Global's new pseudo-compliance, Palafox keeps banging on about "finding products".
PGI Global has been a 200% ROI Ponzi scheme from day one. Literally nobody in the company cares about products.
The operation and the marketing team will soon announce some significant changes to our packages, our product offerings and our compensation plan.
Due to being inevitably weighed down with already scammed bagholders, Ponzi reboots are typically short-lived.
Palafox bait and switching the business model as a final "up yours" to his victims will go down like a ton of bricks.
And he knows it, hence the extra month to create distance between himself and PGI Global victims.
And just in case Palafox needs more time…
I need you to keep believing in me.

This has been the hardest few months with significant health challenges in my own life, as well as that in some of our corporate team's.

With COVID-19, cancers, as well as some sudden deaths and illnesses affecting some of our dearest members.
Pending PGI Global's reboot or regulatory authorities showing their hand, stay tuned…
Update 5th September 2021 – PGI Global has rebooted with top earner Helen Graham running the company as CEO.
Update 15th October 2021 – US authorities have revealed there is an active criminal investigation into PGI Global.