uFun scammer Nicolas Giannos facing additional charges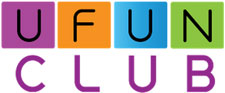 Following an attempt to transfer over $100,000 locals were scammed out of and then flee the country, Samoan authorities arrested Nicolas Giannos at Faleolo airport on May 26th.
Giannos had been sharing his attempts to promote uFun Club in Samoa on Facebook throughout May.
Following a police investigation, Giannos and two other uFun Club investors have now been charged with promoting an illegal pyramid scheme and additional "cyber-crime charges".
Following the filing of complaints from local investors, Attorney General's Prosecutor Ms. Rexona Titi claims that 'more charges have been filed and more are likely to follow.'
She also confirmed that more local investors are coming forward aside from the ones already noted, to lodge complaints against the trio.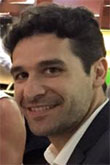 Giannos (right) has since been granted bail, with a hearing held yesterday seeing Chief Justice Patū Tiava'asu'e Falefatu Sapolu order the
prosecution to provide all necessary documents to the defence lawyer and for police to finalize their charges.
Those facing charges in addition to Giannos are Rosita Stanfield and an unidentified "74-year-old Pastor."
All three have applied for "name suppression" in the case, permissible under Samoan law.
The application by defence lawyer Leota Ray Schuster means if granted, the three defendants cannot be named in any publication relating to the case.
The application has been opposed by Titi, who argues that "open justice" outweighs the interest of suppressing the names of the accused.
Chief Justice Patū agreed that open justice is important especially when it is of public interest.

"I do not think the applicant added sufficient in-depth information to assist the Court whether to continue this interim order or not," said His Honour.
A decision on the matter is to be made next Monday, after which we'll also hopefully have a better idea of the formal charges Giannos, Stanfield and the pastor face.
Stay tuned…