Final adjournment in Samoan uFun Club Ponzi case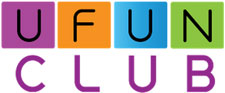 One last delay in the uFun Club Ponzi case in Samoa, as prosecutors work to finalize their case against uFun Club investor Nicolas Giannos.
Giannos was arrested earlier this month, as he attempted to flee Samoa with Rosita Stanfield (another uFun Club investor).
The two had been marketing uFun Club in Samoa since early May, with an attempt to transfer over $100,000 out of the country alerting authorities to their conduct.
The case being but together by prosecutors against Giannos and Stanfield continues to grow, as more and more Samoan uFun Club victims present themselves to authorities.
At a hearing held on Monday the 22nd, prosecutors handling the case asked for more time. They claim there are 'additional charges yet to be finalized'.
The request was granted, however  Chief Justice Patū Tiava'asu'e Falefatu Sapolu stated it 'would be the final adjournment'.
If this matter is called again and prosecution has not finalize the charges, the Court will go ahead with information already before the Court.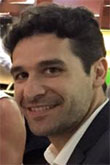 Lawyers for the accused had requested bail conditions be relaxed in the interim. The request was denied, with Nicolas Giannos (right) reported to have shaken 'his head in disappointment' as the decision was handed down.
As such Giannos, Stanfield and an unidentified 74-year-old pastor, will continue to have to 'sign in at the police station twice a week'. Their travel documents (including passports) have also been seized.
The case has been adjourned again till next Monday…