uFun Club investigation scalps former Thai politician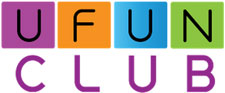 As the uFun Club arrests in Thailand continue, the latest has seen a former Thai politician rounded up and hauled in for questioning.
And while the details of Sirichok Siriwannapha are sketchy, his involvement in uFun Club has provided some insight into the scheme's money laundering activities.
Sirichok told police that last year he sold Arthit Pankaew "a small amount of land" valued at 30 million THB ($859,000 USD).
Sirichok said Arthit then invited him to join the UFUN scheme, so he invested Bt12 million ($343,000 USD) he had earned from land deals.
Here's where things get murky:
(Sirichok) insisted that Bt30 million found in his bank account came from the land deals, and not from UFUN.
Land deals you say? Yeah… turns out there was more than one:
The first transaction was in July last year, when Sirichoke sold Arthit a Bt10-million plot in Pathum Thani's Lam Luk Ka district and the other in August last year when he sold him a Bt12-million plot in Nakhon Nayok's Ongkharak district.

The second sale saw land rights transferred in what is known locally as an "on loy" transaction, where the recipient's name is left empty or forms are filled but not really submitted to the authority.
Nothing suss.
Well, except the fact that police then uncovered that Sirichok had transferred some 30 million THB into uFun Club:
After discovering that Sirichoke had transferred Bt30 million to UFUN, police believed that Sirichoke had either co-invested or helped Arthit conceal his assets, assistant national police chief Pol Lt-General Suwira Songmetta explained.
Sirichok later admitted he had "close ties" with Arthit Pankaew, a uFun Club ringleader from China who is wanted for fraud.
He also claims to have only made back 9 billion THB  ($257,000 USD) of the 30 million plus THB he invested, stating he 'did not file a police complaint because he was embarrassed.'
Sirichok was presented to reporters at a press-conference yesterday with three other recently arrested uFun Club scammers. Police are yet to decide whether to officially charge him with money laundering.
Might be worth checking if he's continued to participate in Unascos, uFun Club's reload Ponzi scheme.
Seeking to distance themselves from Sirichok, a representative of the the Chart Thai Pattana political party
said Mr Sirichok had resigned as party member since 2011 and had never had engaged in any activity of the party since then.
In Malaysia uFun Club has also been linked to politicians. To date however, no arrests have been made.
Instead, footage of uFun Club executives schmoozing with Malaysian politicians continues to surface.