uFun Club fraud in Samoa climbing to $1 million in losses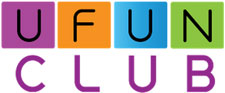 Some insight today into why prosecutors in Samoa requested an extra week to put their case together earlier this week.
Speaking at a media press-conference held yesterday, Ministry of Police spokesman, Superintendent Su'a Muliaga Tiumalu told reporters that
at least 8 local companies have lodged complaints against the two men and a woman now facing cyber-crime charges stemming from an alleged pyramid money making scam.
The suspects, Nicolas Giannos, Rosita Stanfield and an unidentified seventy-four year old local pastor, were apprehended earlier this month following an attempt to transfer $100,000 out of Samoa.
The trio had been heavily promoting uFun Club in Samoa throughout May, and turns out that $100,000 was just the tip of the iceberg.
In explaining the scope of the case against the three uFun Club investors thus far, Tiumalu revealed that
More than 8 companies have lodged complaints. More than $100,000 was paid by each of the companies to the proposed business.
Depending on exactly how much these companies invested in uFun Club, when combined with individual victims of the scheme, uFun Club losses in Samoa could very well top over a million dollars.
Tiumalu's information provides some insight into why Prosecutors have now twice delayed filing charges against Giannos, Stanfield and the Pastor.
A second and final adjournment was granted this past Monday, with the case returning to court next week. At the scheduled Monday hearing, it is expected prosecutors will formally charge the three accused.
Separately police in Thailand are expected to submit a criminal case report on uFun Club to prosecutors later today. If prosecutors decide to take up the case, uFun Club executives will then face six criminal charges and some serious jail time.
In possible related news, Tiumalu also shared that 'another local company is being investigated and its bank accounts frozen for similar cyber-crime activities.'
Whether or not this other company has anything to do with uFun Club is as of yet unclear.
Stay tuned…