uFun Club criminal case to have four components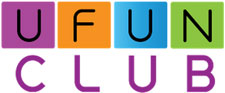 Yesterday saw Thai police close off the window in which uFun Club victims could file complaints, with the last few days seeing the number of individual investors with claims top two thousand plus.
Combined, uFun Club victims in Thailand are claiming $8.5 million USD in losses.
The above was revealed yesterday at a press-conference held by police, with police chief Pol Lt-General Suwira Songmetta also providing details on the upcoming regulatory cases.
Last weekend it was announced that the criminal case report was expected to be filed "within 10 days". That meant sometime this or next week, however Songmetta announced yesterday that the criminal case 'will be filed this week'.
Additional bankruptcy and anti-money laundering cases are also expected to be filed either later this week or the next, with the fourth component of the case consigned to "other charges".
Sometime during the course of the next two weeks, the Thai Attorney-General's Office are also going to decide whether the case will be granted "transnational status, which would streamline international cooperation in the case.
Additional civil lawsuits are also anticipated, with Songmetta advising uFun Club victims
to file complaints at local police stations, which would allow them to file civil lawsuits seeking compensation from UFUN.
As I understand it the two thousand plus uFun victims who have come forward have filed claims, which now need to be taken further with official complaints.
In related news, the UDBP executives previously arrested for laundering funds from Chinese investors have had warrants issued against them. These warrants officially tie Kevin Lai and Yang Yuan Zhao to the uFun Club investigation.
Both were arrested last month when Thai police raided a UDBP branch in Huai Kwang and after their bail applications were denied, remain in custody.
In addition to pending charges in the uFun Club criminal investigation, local authorities have
been instructed to proceed with charges of public fraud, operating a financial institute without permission, and working and hiring others in the Kingdom without permission.
Meanwhile another of uFun Club's money laundering routes has also been busted, with a thirty-seventh warrant issued for the arrest of  Lim Kim Seng.
Seng is alleged to be a uFun Club executive, who also works for Guinea-based Banque de Developpement de Guinee.
Like UDBP, Banque de Developpement de Guinee is another Pacific-based bank uFun Club likely laundered funds through.
Banque de Developpement de Guinee is a 'development bank incorporated in Guinea' and run by the Guinean government.
Guinea is the third Pacific nation uFun Club has been tied to, along with Vanuatu (UDBP) and Samoa.
The relationship between between Banque de Developpement de Guinee and uFun Club was uncovered after an agreement surfaced, signed by Seng.
Seng, a Malaysian citizen, is currently on the run and believed to be hiding out in Malaysia.
Pending the filing of the uFun Club criminal report by the end of the week, stay tuned…