uFun Club criminal case report to be filed "in 10 days"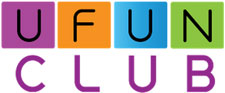 In a press-conference discussing the involvement of Thai singer Sukrit "Bie" Wisedkaew in uFun Club, her manager claimed she had nothing to do with the scheme.
Bie's manager
told police that a photo of Bie and a man nicknamed "Boy", who was a senior alumni classmate of Bie's friend, was taken in February or March.

Pethai said Bie met with Boy at a shopping mall to hear about UFUN and was asked to be in a picture with him.

The photo first appeared on Boy's Facebook page along with a message advertising UFUN.

Pethai said she urged Boy to delete the post.

When the UFUN scandal broke, the photograph reappeared but she couldn't contact Boy.

She said the singer had nothing to do with UFUN.
Bie is the latest public figure to be associated with uFun Club, with an invitation to a uFun event, followed by a pitch and photo-op a story we've seen emerge multiple times over the past few weeks.
Most public figures sensed something was up and didn't invest, however a few did and so each is being interviewed by Thai police.
What caught my attention though wasn't that Bie seemingly had no involvement in uFun Club, instead it was Assistant national police chief Lt-General Suwira Songmeta announcing a criminal case report will be filed within a fortnight.
Songmeta said the UFUN case would be submitted to public prosecutors in 10 days.

He said up to 1,385 people had filed complaints, saying they had lost Bt200 million ($5.9 million USD) in total.

Police would stop taking |complaints on Tuesday.
Songmeta had previously announced prosecutions were to happen earlier this month, but I suspect the sheer magnitude of the case, along with investigative developments in China, Malaysia and Vanuatu lead to delays. Interpol are also believed to be involved.
Songmeta mentioning police will stop taking complaints also suggests Thai police wanted to include as broad a scope of victim claims in the report as possible.
Suwira said that police would submit the case report, the list of seized assets from suspects and the names of alleged victims to public prosecutors and the Anti-Money Laundering Office so criminal and civil lawsuits could be filed.
It is believed Malaysia are waiting for this report and criminal charges to be filed, before making a move on uFun Club management.
A number of fugitive management members have purportedly fled the country, however Daniel Tay is still said to be there.
Last we heard Tay was holed up attending a multi-day religious festival:

As the face of a global $1.17 billion Ponzi scheme he himself has admitted is illegal, one can only imagine what Tay is praying for.
Despite the photos above (believed to be dated mid-May), whether or not Tay is still in Malaysia (or will be in two weeks) is unclear.
Earlier this month top uFun Club investor Casey Tan announced Tay would have to "disappear from the surface of the Earth".
Ten days from Saturday puts as at the end of the week dated June 12th. If the announced schedule is kept, I imagine the report will be filed on Thursday or Friday that week.