uFun Club Bangkok Marina & Spa units seized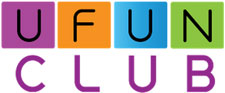 In yet another PR disaster for uFun Club, new today that Thai police have seized a hundred Bangkok Marina units the scheme's operators had previously invested in.
The $5 million investment was made so that uFun Club affiliates had leverage in professing the legitimacy of the scheme through association with Bina Puri, the developer building the resort.
Bina Puri are one of the largest construction firms in Malaysia, with the Bangkok Marina being built by a Thai subsidiary.
Naturally Bina Puri didn't take too well to having a $1.17 billion dollar Ponzi scheme abuse their name, so they "warned" uFun Club to cease using it in investment promotions.
uFun Club continued to profess legitimacy through Bina Puri, resulting in the construction firm then filing a complaint with police. In light of the arrest of several uFun Club executives, direct legal action has also been threatened.
The latest on the Bina Puri uFun Club relationship?
THE CONSUMER Protection Police Division (CPPD) yesterday impounded 100 housing units worth Bt165 million that UFUN Store, which is in the centre of pyramid-scheme allegations, had allegedly bought at the Bangkok Marina Resort & Spa Project Project in Samut Prakan's Bang Bo district.

Assistant national police chief Lt-General Suwira Songmetta, who is leading the investigation, accompanied CPPD deputy chief Pol Colonel Angkul Klaikleung to the site yesterday to inspect and impound the 100 units, which are still under construction.

Suwira said this operation stemmed from a search at the head office of Bina Puri (Thailand) Co Ltd on Wednesday in Bangkok's Bang Na area, which confirmed UFUN's purchase of property.

The units have been impounded so the Anti-Money-Laundering Office (AMLO) can later auction them and compensate the affected persons, he said.
So much for that…
Suwira also thanked members of the project for cooperating with police and pointed out that neither the owner nor executives of Bangkok Marina were involved in this case.

He added that investigators had learned that UFUN had used the Bangkok Marina brand for commercial gains without their consent.

Since the owner of Bangkok Marina is willing to return the money that UFUN had paid for the units, police will first impound the properties, Suwira said.

He added that Bangkok Marina was already discussing this option with its mother company, Bina Puri, in Malaysia. The other option would be for AMLO to auction the 100 units once construction has been completed.
Meanwhile if you're wondering what's happening with the police investigation,
National police chief Pol General Somyos Pumpanmuang said yesterday that he had confidence in the work and evidence-gathering efforts made by the team of investigators.

"I'm confident in Lt-General Suwira and the team says they have enough evidence of the company's wrongdoing to prosecute them," he said, adding that Suwira had been gathering information since late last year.
In addition to uFun Club's fraudulent Ponzi scheme business model, evidence such as that provided by investors themselves should be enough to formally charge uFun Club.
An investor told police
he had invested Bt17,500 with the firm last October at the invitation of a friend and was told he did not have to do anything, but would get a 10-per-cent interest in U-tokens.

However, he said, when he tried to withdraw his investment after not getting anything for a whole month, the company would not let him, saying he had to find more members to earn profits.
Seeing as without newly invested funds uFun Club collapses, that this is what they're telling people who ask for refunds is hardly surprising.
One of the ongoing abnormalities surrounding the uFun Club shutdown in Thailand has been the lack of a response from neighbouring Malaysia.
Currently where the ringleaders of uFun Club are believed to be hiding, the lack of a response from Malaysia's regulators has been mind-boggling.
One would expect some sort of response from the country harboring the owners of the second largest MLM Ponzi scheme in history, yet the silence is inexplicably deafening.
The only hint of action we've seen thus far was the cancellation of a press-release a few days ago, purportedly due to "concerns" by Malaysian authorities.
What those concerns were was never clarified.
Malaysian media have also been quiet on the issue, with articles only now starting to appear. But even then, all they're doing is pretty much regurgitating what has been reported in Thailand.
The Malaysian media are in the best position for direct access to uFun Club's fugitive management, why is nothing being reported?
Worse still, uFun Club management are using regulatory inaction in Malaysia to further mislead their investors.
The latest ruse professes a signing of agreement event set to take place on the 26th of April.
Fresh from the Bina Puri controversy, uFun Club management are claiming to be on the verge of laundering more funds through Malaysia's construction industry.
How much is at stake has not been made public yet, but uFun Club investors are claiming thousands of affiliates are going to attend the Gateway Klang shopping mall agreement signing this Sunday.
Nobody seems to have asked the developer of Gateway Klang how they feel about the Bina Puri debacle and subsequent fallout.
Meanwhile the question of whether uFun Club management will be in attendance on Sunday lingers unanswered. Most of them have warrants out for their arrest in Thailand, marking them as fugitives on the run.
Will Malaysian regulators put a stop to one of the biggest MLM frauds we've seen yet? Stay tuned…
Update 24th April 2015 – What on Earth is going on in Malaysia???
Police are still waiting for their Thai counterparts to contact them on investigations into a Malaysian businessman over alleged cheating cases involving more than 100,000 victims worldwide.

Bukit Aman Commercial Crime Investigations Department deputy director (intelligence and operations) Senior Asst Comm Datuk Jalil Hassan said Thai police had yet to contact his department for assistance in the case.

When contacted, Do­­mestic Trade, Cooperatives and Consumerism Ministry secretary-general Datuk Seri Alias Ahmad said there were four local complaints against a company also called UFun.

He said the complaints were about deposit-taking.

"We are investigating although there is no record of the company with us.

"Since the complaints were about deposit-taking, we could be looking at a company that is operating a pyramid scheme," he said.

Bank Negara Malaysia, meanwhile, said a company listed as UFun Club had been placed on its Financial Consumer Alert (FCA) list of companies and websites that were not authorised or approved under the laws and regula-tions administered by the central bank.

UFun Club was categorised as being involved in and running unlicensed activities, and was blacklisted on July 25, 2014.

However, it cannot be ascertained if UFun Club is related to UFun in Thailand, said to be run by Tay.
So unless someone spoon-feeds information to Malaysian authorities, they are evidently incapable of launching an investigation of their own.
And in doing so, permit the perpetrators of a $1.17 billion dollar Ponzi scheme run amok right under their noses.
Good grief!