Two US AirBit Club promoters sued by SEC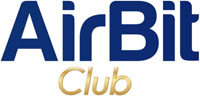 Two promoters of the AirBit Club Ponzi scheme have been sued by the US Securities and Exchange Commission.
The SEC's lawsuit was filed on August 18th and identifies AirBit Club as an "investment club" that is 'not organized in any jurisdiction and has no formal legal existence.'
Named as defendants in the suit are AirBit Club promoters Cecilia Millan, a North Carolina resident and Margarita Cabrera, a resident of Florida.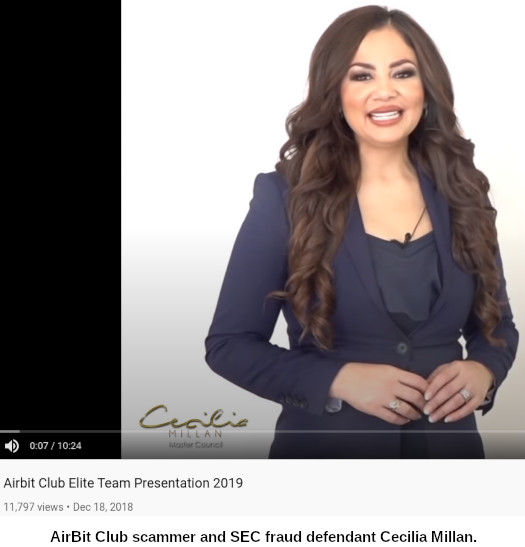 Both Millan and Cabrera are members of AirBit Club's "Master Council" (a group of top promoters).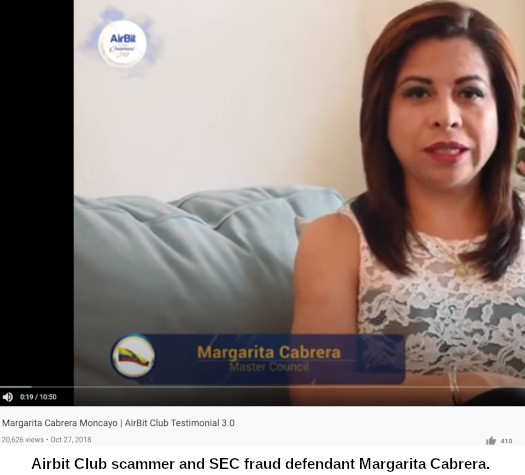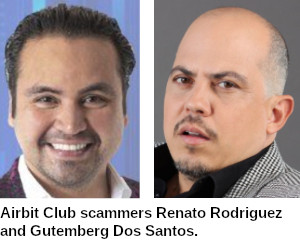 The owners of AirBit Club, Pablo Renato Rodriguez Arevalo (California) and Gutemberg Dos Santos (Panama) are named as related individuals. They are not defendants in the SEC's lawsuit.
The SEC's lawsuit opens by recalling prior litigation against Rodriguez and Dos Santos, pertaining to their operation of the Vizinova Ponzi scheme.
Vizinova fraud charges were settled in 2016.
At around the same time, Rodriguez and Dos Santos created AirBit, which they controlled.

Defendants and other AirBit promoters solicited new investors throughout the United States through in-person investment recruitment meetings and conferences, YouTube videos, investment presentations posted to the internet, and word-of-mouth.
The defendants this time around are Cecilia Millan and Margarita Cabrera. While litigation against Ponzi promoters is welcome, it is unclear why the SEC hasn't gone after Rodriguez and Dos Santos again.
Defendants' promotional efforts were in both Spanish and English, and targeted the LatinX and Spanish-speaking communities for investment.
In line with our published May 2016, in which BehindMLM identified AirBit Club as a Ponzi scheme, the SEC observes;
Through its presentations and marketing materials, AirBit claimed that its investors have earned on average returns of 57.6% to 126%, with the rate of return increasing with the level of initial investment.

AirBit promised investors daily returns of $7 to $13 for every $1,000 invested, and told investors they could have access to their returns at any time in either digital assets or U.S. dollars.

Some of the payments Defendants received for their promotion and sales of AirBit securities were paid from a bank account that, upon information and belief, contained AirBit investor funds.

In reality, the AirBit compensation plan paid investors bonuses for recruiting new members to AirBit, rather than compensating them for selling those new members a real product or service.

The "memberships" offered and sold by AirBit and Defendants were securities in the form of investment contracts.
Assisting AirBit Club launder invested funds was "Lawyer A", who provided Rodriguez and Dos Santos with a trust account.
Lawyer A's trust account contained funds related to the AirBit offering. Beginning in early 2017 through November 2019, Lawyer A's trust account began receiving large cash deposits and large wires from an unknown entity that, upon information and belief, were AirBit investor funds.

Rodriguez directed Lawyer A to accept large amounts of cash that, upon information and belief, were AirBit investor funds.

These cash transactions usually took place at local shopping malls or at Rodriguez's home.
We're aware of Rodriguez (right) working with one lawyer in the past. Said lawyer sent BehindMLM a cease and desist in 2016, in an attempt to censor our reporting of Rodriguez's fraudulent activity.
At the time of publication we can't confirm whether "Lawyer A" is the same attorney.
Around November 2019, activity in the account decreased significantly, and Lawyer A's trust account was closed in February 2020.

During the period from early 2017 through November 2019, approximately 85% the activity in Lawyer A's trust account involved receiving large wires and cash deposits associated with, upon information and belief, the AirBit offering, then dispersing those funds to Rodriguez, Dos Santos, Defendants, and other AirBit promoters.
No mention of trading, because of course there wasn't any.
With respect to Cecilia Millan and Margarita Cabrera, the SEC alleges they were drawing upwards of half a million and $150,000 a month out of Airbit Club respectively.
The SEC identifies Millan's and Cabrera's conduct as securities fraud.
When actively promoting AirBit, taking investor cash and orders, and receiving payments for recruiting investors, Defendants were not registered as brokers, nor were they associated with a registered broker-dealer.
The SEC's filed lawsuit against the two defendants seeks a securities fraud injunction, disgorgement (return of ill-gotten gains) and civil penalties.
Stay tuned for updates on the case as we continue to track it.
I've also just now checked Pacer for a new lawsuit against Rodriguez and Dos Santos. As of yet there isn't one but I'd be very surprised if one isn't pending, or has already been filed under seal.
As per a series of spammy press-releases sent out earlier this year, Renato Rodriguez is believed to have fled to South America.
He refers to himself as a "blockchain expert", "top fintech advisor" and "the South American Satoshi".
Gutemberg Dos Santos is in Panama and claims he's a "crypto billionaire".
Update 19th August 2020 – Shortly after publishing this article I learnt Renato Rodriguez, Gutemberg Dos Santos, their attorney Scott Hughes and Cecilia Millan have all been indicted and arrested.
Margarita Cabrera appears to have escaped criminal charges.