Renato Rodriguez sends cease and desist over Ponzi past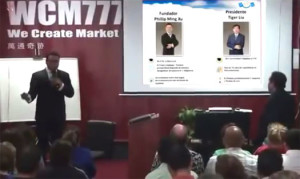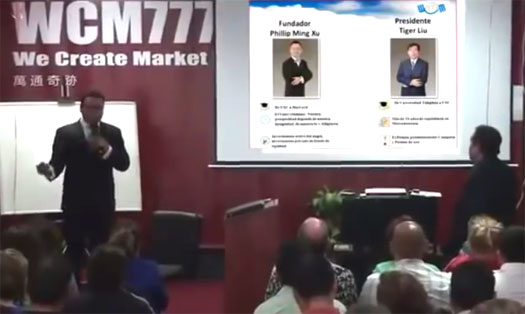 A few days ago BehindMLM published a review on AirBit Club.
Since then we've confirmed ViziNova co-founder Gutemberg dos Santos also co-founded AirBit Club.
The other co-founder(s) of AirBit Club have not been publicly disclosed. Several sources have written in to us however claiming Renato Rodriguez, dos Santos' partner in Vizinova, is involved.
To date I haven't been able to independently verify this, but now through a cease and desist the plot thickens…
Despite making it abundantly clear that we haven't confirmed whether Renato Rodriguez is involved in AirBit Club, he's engaged the services of a lawyer.
Scott Hughes is an attorney based out of California in the US. On his website, Hughes claims to be a "dedicated, aggressive and successful" criminal defense lawyer.
Through Hughes, Rodriguez claims BehindMLM has 'damaged his reputation and adversely affected (his) business'.
What business Hughes is specifically referring to we're not sure.
But by all means, let's recap Renato Rodriguez's known business activities within the MLM industry…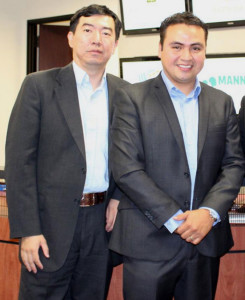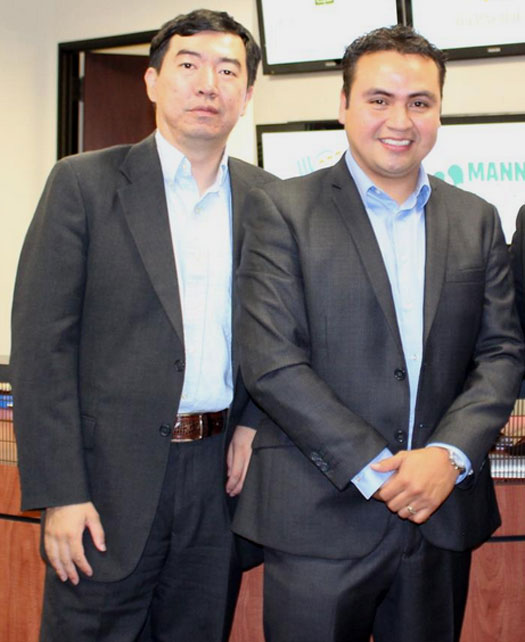 Rodriguez first popped up on BehindMLM's radar as an investor in WCM777. In the photo to the right, Rodriguez is standing next to WCM777 CEO, Zhi "Tiger" Liu (left).
Back in late 2013, Rodriguez was busy promoting WCM777 in South America.
After one event Rodriguez promoted WCM777 at was reported on by the Colombian press, the President of Colombia himself ordered an official police investigation into the scheme.
Three weeks later the Colombian government suspended all WCM777 business activities within the country. Criminal investigations into local promoters of the scheme were also launched.
Here's a Colombian news report covering the shutdown, with Renato Rodriguez featured at [0:30], [1:48] and [2:00].
By the time the Colombian government shut down WCM777 locally, Rodriguez was long gone.
Four months later in April, 2014, the SEC shut WCM777 down for being a $65 million dollar Ponzi scheme.
By his own admission in an Obtainer Online article dated April 16th, 2014, Rodriguez made "millions of dollars" in WCM777.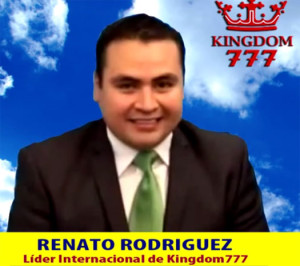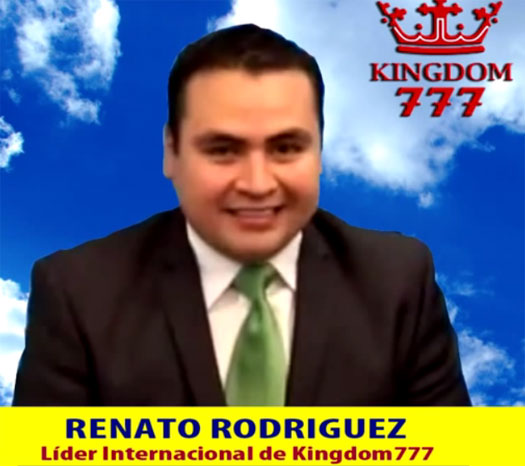 In the months leading up to the SEC shutdown, WCM777 tried to relaunch itself as Kingdom777.
Kingdom777 launched in January, 2014 and collapsed within two months. In late February, 2014 it was again relaunched as Global Unity.
Global Unity collapsed within a month and just days before the SEC shut down WCM777, Renato Rodriguez launched his own scheme, Vizinova.
Vizinova saw affiliates invest thousands of dollars in Vizicoins, with ROIs of up to 166% promised. Vizinova affiliates were also paid to recruit new affiliates into the scheme.
No doubt aware of regulatory heat as a result of his promotion and profiting in WCM777, Rodriguez enlisted Michael Sander to establish Vizinova through a trustee, in a jurisdiction with "independence from the EU and the U.S."
By early 2015 Vizinova had collapsed, with Sander describing his relationship with the company as a "shit storm".
To date, Vizinova does not have a functioning business model. Complaints are heaping up worldwide. And websites, primarily in Spanish and Portuguese, are full of accusations, complaints and negative experiences.

Outstanding commissions, empty promises and repeated empty promises of the near future have been everyday life for months.

The staff of Vizinova have sometimes not been paid for 7 months. Utility bills, Internet bills, rents – the unpaid bills are piling up.
That was our last article on Vizinova and Rodriguez, until we reviewed AirBit Club a few days ago.
Now that you know Renato Rodriguez MLM history, let's review the claims he's making through Scott Hughes.
Our firm has been retained by Renato Rodriguez to investigate and take legal action against you for a series of unwarranted and defamatory attacks against him made by you on your website.
Unwarranted and defamatory? Go onnnnnnnn…
Mr. Rodriguez is engaged in the business of international sales.
Oh is he now? That's a funny way to describe promoting and/or running a series of Ponzi schemes, one of which was shut down by the SEC.
Your unwarranted actions and baseless accusations have damaged his reputation and adversely affected our client's business.
What, more than Rodriguez's own actions in promoting and orchestrating financial fraud? I find that a bit hard to believe…
In the cease and desist four "examples of defamatory statements" are provided, which I've gone through below.
I have read claims that Renato Rodriguez (of ViziNova Ponzi fame) is involved in AirBit Club, but I was unable to independently able to verify this information.
What, so I didn't read claims Rodriguez is involved in AirBit Club? Uh…. right.
And as for Vizinova being a Ponzi scheme, newly invested funds were used to pay off existing investors.
It was basically a clone of WCM777, a Ponzi scheme Renato Rodriguez was intimately familiar with.
Renato created the system and took $30M worth of unauthorized cash from vizinova. Vizinova sued him.
I had to go and look this one up, because it didn't look like something I'd written. Despite my best efforts, I was unable to find the above sentences anywhere on BehindMLM.
Not in a post I'd written, or in a comment left by a reader.
My take is Alvidrez is brining the marketing (app) technology (either directly or through contacts) and Rodriguez is bringing the "I was in a Ponzi scheme so I know how they work" expertise to the table.
Now this I did write and it's from our Vizinova review.
That Renato Rodriguez was involved in a Ponzi scheme is indisputable, unless Rodriguez and Scott Hughes are going to sue the SEC after the fact and prove otherwise?
Yeah, I don't think so.
Rodrigues and Gutemberg are Ponzi pimps looking for their next hit.
This again is from the Vizinova review.
In order to be a Ponzi pimp, all you have to do is promote a Ponzi scheme – which Rodriguez and Gutemberg had already done in WCM777 and Kingdom777.
Given Vizinova was modeled on the same "use newly invested funds to pay off existing investors" compensation plan, that they were looking for their next Ponzi hit is entirely plausible.
People don't launch Ponzi schemes out of some cultish devotion to Charles Ponzi, they do it to enrich themselves.
Yet despite the factual nature of BehindMLM's coverage of Renato Rodriguez Ponzi adventures, Scott Hughes claims:
The above statements made in reference to Renato Rodriguez are utterly false and without merit, and they are defamatory per se in that the depict our client as engaging in fraudulent activity that violates civil and criminal law.

Additionally, you actively encourage and solicit defamatory statements from others on your website.

According to statute and case law including State and Federal law, you likely have serious financial exposure to Renato Rodriguez for each and every one of the defamatory statements made by you and your visitors.
Hughes has demanded BehindMLM pull all coverage of Rodriguez by May 31st.
Oh, and I'm not allowed to publish the cease and desist letter either:
Please be aware that this letter is copyrighted by our law firm and you are not authorized to republish this in any manner.

Use of this letter in a posting, in full or in part, will subject you to further legal causes of action.
Riiiiiiiiiiight.
Well, seeing as this is my formal response to Rodriguez's cease and desist, I better point out that BehindMLM has no intention of removing our factual coverage of Rodriguez involvement in WCM777, Kingdom777 and Vizinova.
Regarding AirBit Club we have made it abundantly clear we haven't been able to verify Rodriguez's involvement.
We'll let our readers decide whether the timing of this cease and desist suggests Rodriguez is indeed involved or not.
As to the legal threats, each and every article and comment on BehindMLM is date-stamped. Wherever you're thinking of filing, you'd want to take into consideration the statute of limitations beforehand.
There's a reason Rodriguez is only rattling his cage now and didn't pursue any action against BehindMLM when we originally reported on his exploits.
Finally, truth is the ultimate defamation defense. Discovery will bury any notion Vizinova was a legitimate business entity, with Rodriguez's involvement in the WCM777 and Kingdom777 Ponzi schemes indisputable.
And if AirBiz Club is part of the lawsuit, upon review of the scheme's business model, discovery will also likely confirm unregistered securities violations among other compliance issues.
Your move chief.
Update 19th August 2020 – I never did hear anything back from Scott Hughes. Turns out he was assisting Rodriguez with his various fraudulent schemes.
Earlier today the indictments of Hughes, Rodriguez and their AirBit Club accomplices were unsealed.