Renato Rodriguez bashed in prison, got COVID-19 & wants out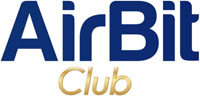 Airbit Club defendant Pablo Renato Rodriguez isn't having a great time in prison.
After his arrest and initial denial of bail, Rodriguez contracted COVID-19 in pre-trial custody.
This saw him subject to a two month lockdown.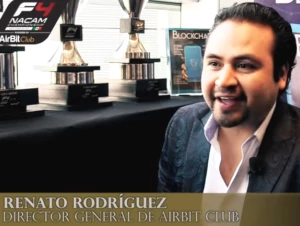 Upon release from lockdown and transfer to the Erie County Correctional Facility in New York, Rodriguez then got into a dispute with a "violent inmate".
The stoush resulted in
multiple fractures of Pablo's jaw, requiring hospitalization (as well as 40 days in the jail infirmary), surgery, and his mouth being wired shut for several weeks.
As a result, Rodriguez claims he's suffered "immense physical and mental abuse".
On September 15th Rodriguez requested release via a $10 million dollar bond package.
The DOJ have pushed back, citing Rodriguez as a "significant flight risk" with access to 'tens of millions of dollars' worth of virtually unrecoverable and untraceable cryptocurrencies'
Rodriguez is hoping to secure release through a $10 million dollar bond.
Assets securing the bond consist of a business and seven properties in the US, plus an additional six properties in Mexico and Guatemala if required.
Rodriguez claims he owns two of the properties. The rest belong to relatives and friends.
The business is an accounting firm owned and operated by a friend of Mr. Rodriguez (as well as being his friend's main source of income) and is valued at approximately $750,000.

Records from the SEC investigation show the individual and his
wife controlled a bank account held in the name of Vizinova Processing that was used in the Vizinova scheme, making him essentially a co-conspirator in Rodriguez's prior Ponzi scheme.
Rodriguez will also be subject to home confinement, GPS monitoring and surrender of his travel documents.
The DOJ opposes Rodriguez's request.
The Government respectfully submits that the defendant's proposed bail package cannot adequately assure his appearance in court in light of the defendant's significant ties to Guatemala, his likely access to tens of millions of dollars' worth of virtually unrecoverable and untraceable cryptocurrencies, and the fact that he faces strong evidence of his guilt.
Following his arrest, Rodriguez signaled he was willing to cooperate with the DOJ.
Rodriguez indicated a willingness to cooperate with the Government in exchange for leniency at sentencing in this case.

In connection with Rodriguez's efforts to cooperate, the Government asked Rodriguez to transfer any Bitcoin he controlled personally, as well as any Bitcoin representing Airbit Club's investor holdings, to an HSI-controlled Bitcoin wallet.

Rodriguez agreed, and allowed the Government to transfer approximately 1,323 Bitcoin, currently valued at over approximately $57 million, to an HSI-controlled wallet in or about January 2021.

Almost immediately following this transfer, Rodriguez's counsel asked if the Government would agree to a bail package.

When the Government refused to agree to bail Rodriguez, his efforts to cooperate ceased, and he retained new counsel.
Reading between the lines, it seems Rodriguez believed handing over $57 million would get him released.
Upon release, the plan then could have been escaping to Central America and living off stolen investor funds.
The DOJ's investigation into additional funds Rodriguez has stashed away continues.
As of September 2021, here's where they're at;
On May 25, 2021, HSI executed a search warrant in the Central District of California at the residence of Jorge Alejandro Rodriguez, the defendant's younger brother and one of the defendant's proposed co-signers.

During the search, agents found paper Bitcoin wallets in a safe in Alejandro Rodriguez's bedroom, which Alejandro Rodriguez disclosed had been provided to him by Rodriguez and came from "the office" in Guatemala (which the Government understands refers to Master Group).

One of the primary companies through which Rodriguez laundered the Airbit Club proceeds was Master Group S.A. ("Master Group"), a Guatemalan company owned by Rodriguez and operated by his older brother who resides in Guatemala.

In addition, agents found a web browser window open on Alejandro Rodriguez's computer showing an additional wallet containing Bitcoin that Alejandro Rodriguez indicated belong to the defendant, as well as additional documentary evidence confirming that Alejandro Rodriguez had, the previous day, transferred more than $1 million worth of Bitcoin as well as evidence of additional transfers between January and May 2021 of more than $7 million worth of Bitcoin.

HSI also seized approximately 39 Bitcoin (currently worth approximately $1.6 million) and approximately 1.8 Ethereum (currently worth approximately $6,000) from five different cryptocurrency wallets in Alejandro Rodriguez's possession.

In other words, contrary to Rodriguez's assertions during his proffers that he had turned over to HSI all of his personal Bitcoin, and the Bitcoin belonging to victims of Airbit Club, Rodriguez and his brother had in fact transferred millions of additional dollars' worth of Bitcoin in the months following Rodriguez's proffers.
The government also puts forth that the $1.5 million in property Rodriguez owns, put up as part of his bond, will be subject to forfeiture.
I.e. they were purchased with funds tied to AirBit Club.
Based on its financial and Bitcoin blockchain analysis, the Government has determined that Rodriguez purchased at least one of the two residences using approximately $2 million in Bitcoin laundered through (Scott) Hughes, making these properties (which are by far the most valuable of the properties proposed to secure the bond) forfeitable as proceeds of the charged crime and property involved in money laundering.
Whether any of the other properties were purchased with AirBit Club funds hasn't been confirmed.
Based on analysis by the DOJ however, it seems highly likely.
Rodriguez used sophisticated means to move and conceal Airbit Club proceeds, including: large volumes of cash, unregulated Bitcoin payment processors, private Bitcoin wallets disconnected from any regulated exchange, foreign bank accounts, and foreign companies.

To date, based on a rough calculation, the Government has traced that Rodriguez, his companies, and his family members received at least approximately $16 million in Airbit Club proceeds.

This does not account for Airbit Club funds that never touched the U.S. financial system.
In summary, the DOJ puts forth Rodriguez's
ties to Guatemala, his financial resources, and the seriousness of the charges he faces all make the defendant a significant flight risk, and the Court should deny his motion for bail.
In response to the DOJ's opposition, Rodriguez puts forth 'ties to
another country do not create an opportunity to flee.'
In fact, every defendant has the opportunity to flee. A passport provides an opportunity to flee. Mr. Rodriguez has agreed to turn his passport over to the government while the case is pending.

The critical question is: Will the defendant flee?

As previously demonstrated, Your Honor can be reasonably assured that Mr. Rodriguez will. [sic]
That last sentence was either an epic own goal or, unfortunately more likely, a typo.
When he thought he was going to surrender some bitcoin and get off lightly, Rodriguez
proffered with the Government on several occasions between December 2020 and February 2021.

Rodriguez neither professed nor demonstrated his innocence during the proffers.

On the contrary, Rodriguez acknowledged, among other things, that he personally controlled whether investors could withdraw funds from Airbit Club, and that he participated in recruiting investors into Airbit Club even when he knew the funds reflected in victims' Airbit Club portal would not actually be paid to victims.
That has since changed to
the only way to clear his name and move on with his life is to demonstrate his innocence at trial.
If convicted of the criminal charges brought against him, Rodriguez faces 21.8 to 27.25 years in prison.
A decision on Rodriguez's release motion remains pending.
Update 16th February 2022 – As of February 14th Renato Rodriguez remains in prison.
On February 11th the DOJ filed a letter motion with the court, requesting an adjournment of upcoming March 15th pre-trial conference.
The cited reason for the delay was correspondence from Rodriguez's lawyer, who claimed he was experiencing
challenges consulting with his client at the jail due to COVID restrictions.
On February 14th the conference was pushed back to May 18th. This also extended other deadlines in between.
Update 10th June 2022 – Following from the May 18th conference, we now have a "tentatively" scheduled May 1st, 2023 trial date.