TVI Express owner Tarun Trikha arrested in India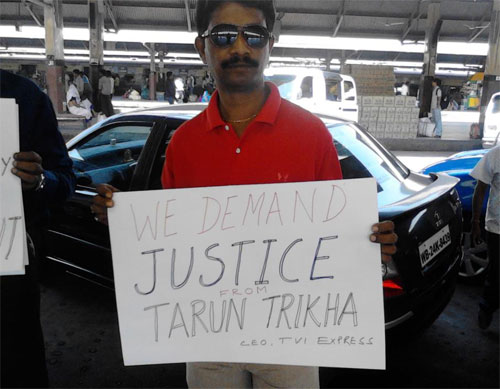 One of the more prolific MLM pyramid schemes we've seen over the past half-decade or so has been TVI Express.
Like a hydra, despite being banned and certified illegal in multiple locations  across the globe (Australia, Indonesia, Lesotho, South Africa, Namibia and the US), TVI Express continued to pop in new markets and lure new affiliates into the scheme.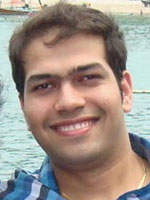 Once saturation was reached they'd then move onto new locations and thus the process has repeated itself over and over again these past five or six years.
It seemed that as long as owner and CEO Tarun Trikha (an Indian national, photo right) was free, the scam would continue to pop up in new markets.
Seeking to put a stop to TVI Express once and for all, the unexpected news broke yesterday that Tarun Trikha had been arrested in India.
Is this the end for TVI?
Details surrounding Trikha's arrest in Kolkata by India's Criminal Investigation Department (CID) are sketchy, with the news first being published by Kolkata locals present at what appears to be the transportation of Tarun Trikha: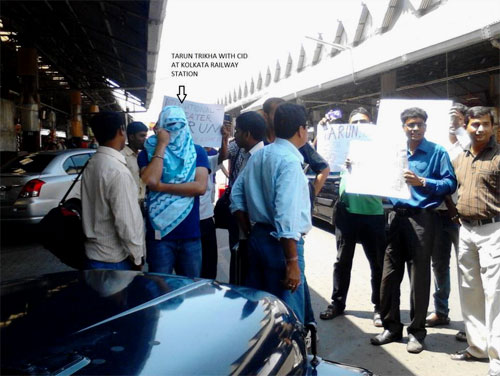 Angry victims of Trikha's TVI Express scam report that Trikha was arrested by the Kolkata CID at Delhi airport, after which he was transported to Kolkata and where the above photograph was taken.
As of yet I haven't seen any English language news reports covering Trikha's arrest however I'm sure they'll eventually surface.
Of particular interest will be the basis of the CID's investigation, what they've charged Trikha with and the particulars of his arrest.
As I understand it TVI had been particularly active in south-east Asia for much of 2012 having focused on recruitment in Africa in 2011.
The last major recruitment market for TVI Express was the Philippines (much of 2012), with the company as recent as April 2013 announcing plans to move on and target South Korea:
Why Trikha returned to India is not immediately clear.
Local Kolkata victims of TVI Express allege that Trikha and family
defrauded the whole world Citizens for more than $ 50,000 Millions (5000 crore) (and that) more than 7 Millions (70 Lakh) peoples from all over the world have lost their Life Savings to these scam Artists.
The operators of the Giftex website claim to be "victims" of TVI Express and state that they 'will not rest, sleep or stop' until they have recovered their money.
WE WILL NOT LET TARUN TRIKHA AND HIS FAMILY GET AWAY WITH THIS SCAM.

WE WILL HUNT HIM TILL HELL.
Meanwhile on January 31st 2013, TVI Express published a notice on their website advising visitors that under something called the "Quantum Leap Program", they were "changing":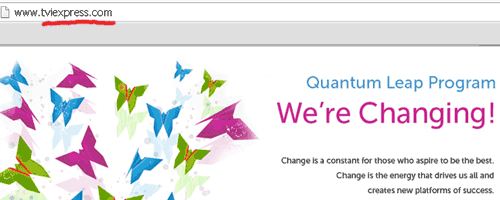 The TVI Express board has launched a "Quantum Leap Program" as a part of which you would witness a host of changes at TVI Express that would rejuvenate our existing system and help create a long-term opportunity for our existing and new members.

Soon we will have new management and a new name but the core engine of our success will remain the same. You can look forward to more announcements with further details made soon.
Two months later and no further announcements are visible on the TVI Express website.
Reading between the lines it appears as if TVI was looking to rebrand itself and kickstart a whole new round of recruitment. Sooner or later they were bound to run out of new countries to migrate to and that seems to be what has happened here.
I imagine however that the arrest of Tarun Trikha was not part of this reboot masterplan and it will be interesting to see how things play out.
Stay tuned…
Update December 1st 2018 – After investigating the case for four years, the Central Bureau of Investigation has filed criminal charges against Tarun Trikha.