TVI Express criminal fraud charges filed in India

Although it collapsed ages ago and its website is offline, the TVI Express saga continues.
Five years ago Indian authorities arrested Tarun Trikha, founder and CEO of the company.
In 2014 the Indian Supreme Court directed the Central Bureau of Investigation to investigate TVI Express.
Four years later the CBI has finally filed charges.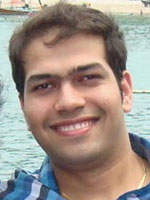 The CBI have booked TVI Express, Tarun Trikha (right), Varun Trikha, Veena Trikha, Sikha Trikha, Shakti Sharad, Anoop Kumar and Kabita Ganguly on charges relating to cheating, forgery and SEBI guideline violations.
As to the specific complaint that triggered the investigation;
The complainant had alleged they had collected money in the name of Pacific Royal Airlines and siphoned and misappropriated more than Rs 10,000 crore of investors' funds.
Pacific Royal Airlines was a failed bid by Trikha to launder funds he'd appropriated via TVI Express.
The complainant has alleged that the accused had created a software through which it was promised that investors can redeem their investments, but it never worked.
BehindMLM examined TVI Express all the way back in 2010.
Based on analysis of the company's compensation plan, we concluded TVI Express was as basic a travel-based pyramid scheme as they come.