TelexFree insiders try to cut prelim injunction deals

Now that TelexFree's bankruptcy proceedings are all but dead, attention has shifted onto pending and ongoing regulatory action in the state of Massachusetts.
Charged with being a Ponzi and pyramid scheme by the SEC and Massachusetts Securities Division, TelexFree are now staring down the barrel of a permanent injunction. But whilst the company and key management blindly put their faith in the now-squashed Nevada bankruptcy, other insiders have been wheeling and dealing with the SEC.
Carlos Wanzeler (owner)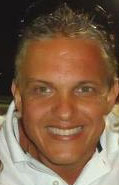 Carlos Wanzeler's lawyers did enter into discussions with the SEC regarding possible pre-injunction settlement, however those negotiations have broken down.
I imagine they went something like this:
Wanzeler's Lawyer: "Wanzeler in innocent. We demand you retract any and all litigation, issue a press-release stating TelexFree and my client is clear of all charges, and erect a taxpayer-funded monument in front of the District Courthouse in honor of Wanzeler's ongoing commitment to legitimate business. A plaque inscribed with "Carlos Wanzeler – Changing Lives…" under said monument shall suffice."
SEC: "No."
Wanzeler is opposing the granting of a preliminary injunction, arguing that after TelexFree's offices (April 15th) and Wanzeler's house (April 17th) was raided, he doesn't have access to the information the TRO requires him to provide to the SEC.
Wanzeler's response was filed immediately after TelexFree lost the bankruptcy case, prior to which he was simply wasting time on the belief the bankruptcy proceeding would absolve him of all regulatory liability. As such he's asking for delay on the preliminary injunction decision until June 13th.
Amusingly, Wanzeler is also claiming that the granting of a preliminary injunction violates his fifth amendment right:
Paragraph IV of the SEC's proposed order should be rejected because it would require Mr. Wanzeler to engage in testimonial conduct, which is prohibited by the Fifth Amendment.
For those unfamiliar with the Fifth:
The Amendment requires that felonies be tried only upon indictment by a grand jury.

The Amendment also provides several trial protections, including the right against self-incrimination (held to also apply to custodial interrogations and before most government bodies).
Basically Wanzeler is protesting that his testimonial regarding his involvement in the running of the $1 billion dollar TelexFree Ponzi scheme would incriminate him.
As it were, the bankruptcy court isn't the only judicial tenant Wanzeler is willing to try to abuse to try to get out of the mess he now finds himself in.
"Sorry Judge. Can't talk about my Ponzi scheme business because that would be incriminating".
"Ah ok then. No worries, you're free to go. Case dismissed!"
Right.
Joseph Craft (CFO)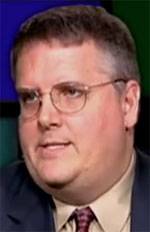 Up until the morning of May 6th, Joe Craft's attorneys were in negotiations with the SEC. That morning however, negotiations 'broke down and, surprisingly, could not be resurrected'.
Despite Craft being involved in the TelexFree from the beginning (2012), setting up numerous offshoot companies to launder money through and serving as Chief Financial Officer, his attorney's demanded that the SEC acknowledge his alleged innocence.
The disagreement focused on whether or not Mr. Craft would sit back while an Order was entered which said in effect that there was a likelihood that he had participated in wrongdoing and issues relating to the continuation of his legitimate accounting practice.

Mr. Craft does not concede that there is likely that it will be proven that he violated the Securities laws of the United States.

There are out-of-state witnesses who can provide evidence to demonstrate that Mr. Craft's activities in connection with TelexFree were lawful.
Craft has asked that the current TRO against him remain in place, with a decision on a preliminary injunction being held off until a hearing is held in which Craft hopes to prove his innocence.
Dude in charge of $1 billion Ponzi scheme's finances had nothing to do with the running of said Ponzi scheme? That'll be a blast of a hearing if granted.
Hindsight is of course 20/20, but Craft probably should have considered his "legitimate accounting practice" before he jumped on the TelexFree Ponzi gravy-train.
TelexFree, James Merrill (owner), Steve Labriola (International Marketing Director), Sannderly Rodrigues (top promoter, possible insider), Faith Sloan (top promoter)
The SEC filed proposed preliminary injunctions for the above defendants read much the same as the current TROs in place against them. Some parties are permitted to make a single $6000 withdrawal (likely for living expenses) from the SEC-controlled seized asset account.
Santiago De La Rosa (top promoter)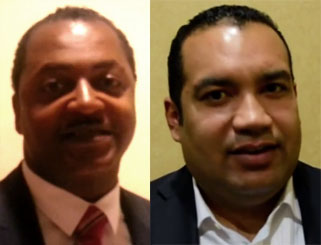 Having already had a preliminary injunction against him granted, Santiago De La Rosa (right, photo right) appears to be playing ball with the SEC. A "memorandum of lis pendens" filed by the SEC on May 7th identifies a Massachusetts property De La Rosa owns, that 'may be used to satisfy any judgement obtained by the (SEC)'.
Additionally, De La Rosa has
surrendered all available funds in the US under his control to the SEC
sold his 2013 "Land Rover Range Rover Sport HSE" back to the dealership he bought if from for $1773 (seems a bit low?)
is continuing to try to either sell or surrender his BMW back to the dealership it was purchased from
has begun the process of repatriating all funds under his control outside of the US
De La Rosa's international stash of funds appears to be in the Dominican Republic, as he advises he 'went to the Boston Office of the Consulate for the Dominican Republic, in order to fill out the necessary paperwork' to begin the repatriation of his offshore funds.
Randy Crosby (top promoter)
As with De La Rosa, Crosby (left, above) also had a preliminary injunction entered against him on May 1st.
On May 7th he filed a declaration advising that he has 'deposited all available funds under (his) control or disposal', into a bank account under SEC control.
No mention is made of offshore funds, with Crosby presumably keeping all of his TelexFree winnings in the US.
Looking forward
At the time of publication, there is no word on as to the status of negotiations, if any, between Faith Sloan, Sann Rodrigues and the SEC. At this stage, both seem defiant to fight the SEC in court.
Stay tuned for an update when the order of the May 7th preliminary injunction hearing surfaces…
In related news Carlos Vanderpool, TelexFree's top Dominican Republic Ponzi pimp, has fled to the US following the issuing of an arrest warrant by local authorities.
(Vanderpool) said he was very sorry for what happened, stating his intention to (recruit people into TelexFree) was not (to) cheat or harm anyone, but to give them benefits.
Purportedly fearing for his life, Vanderpool claims he'll return to the Dominican Republic to face authorities as soon as his lawyer "advises him to do so" (riiiiiiiiiiiiiiight).
There have been additional reports suggesting that several local TelexFree affiliates have committed suicide following the effective shutdown of the scheme. Some of those alleged to have taken their own lives are likely to be victims of Vanderpool's investor recruitment efforts.