Rodrigues out on bail, $200,000 bond & home detention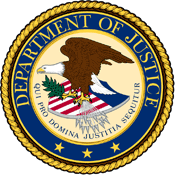 For fraudulently obtaining an American green card and then using said green card to re-enter the US, Sann Rodrigues was arrested on May 16th.
After noticing that Rodrigues had been released from the New Jersey state prison he was being held in yesterday, we wondered if he'd been released or was perhaps being transferred to another facility.
Department of Justice to the rescue!
According to a press-release put out by the DOJ (Massachusetts) dated May 26th, 2015:
Sanderley Rodrigues De Vasconcelos was arrested at Newark International Airport when he returned to the United States from Israel on May 16, 2015, after a trip abroad.

Following a detention hearing on Thursday, May 21, 2015, in Newark, NJ, Rodrigues was released on conditions, including the surrender of his passport and the passports belonging to his family members, a $200,000 secured bond, 24-hour electronic monitoring, and home confinement.
Ouch, way to screw your family members over Sann. Guess they'll now have to cancel any summer vacation trips they might have had planned.
The good news is it doesn't look like Rodrigues is going to be deported, meaning he's pretty much guaranteed jail time in the US.
The charging statute provides a sentence of no greater than 10 years in prison, three years of supervised release, a fine of $250,000.

Actual sentences for federal crimes are typically less than the maximum penalties.  Sentences are imposed by a federal district court judge based upon the U.S. Sentencing Guidelines and other statutory factors.
Whether or not Rodrigues "defrauding investors of millions of dollars" in Universo Fone Club, TelexFree and iFreeX will have any impact on Rodrigues' sentencing remains to be seen.
Having breached two SEC injunctions prohibiting him from engaging in fraud though, one would expect additional charges to be filed against Rodrigues at a later date.
United States Attorney Carmen M. Ortiz and Bruce M. Foucart, Special Agent in Charge of Homeland Security Investigations in Boston, made the announcement today.

The case is being prosecuted by Assistant U.S. Attorney Cory S. Flashner of Ortiz's Worcester Branch Office.
Stay tuned…
Update 28th May 2015 – An "initial appearance" hearing for Rodrigues has been scheduled for the 1st of June.
Interesting tidbits from a financial affidavit Rodrigues filed include
a reported annual income of $80,000 (claims to be self-employed, no further information provided)
he's the sole earner in the family
Rodrigues owns two houses ($175,000 and $400,000), as well as two cars – the orange 2007 Lamborghini and a $60,000 unspecified model
Kinda nice he's laid all that out for them. Now when the time comes to clawback Rodrigues' TelexFree earnings, regulators know exactly where to start.