iPayout hint at TelexFree money laundering?

Late yesterday we reported on iPayout disabling the ewallet services they were providing to TelexFree.
Since then, some interesting developments have come to light.
Compare the original message iPayout were displaying to TelexFree affiliates yesterday: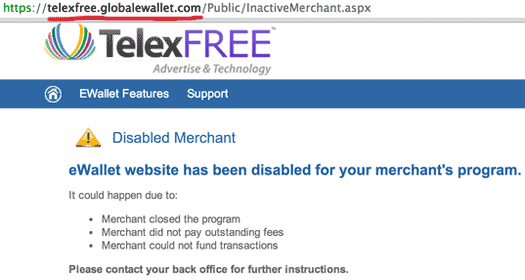 To the message the payment processor is now showing: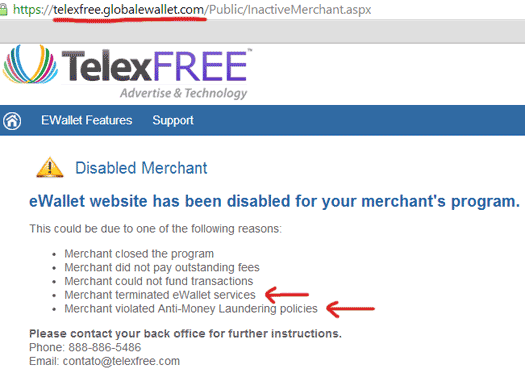 As highlighted above, two new additions to the "reasons" iPayout provide are appearing; TelexFree "terminating" the ewallet services and the violation of anti-money laundering policies.
At the time of publication, iPayout have not made any public statement indicating whether or not they've been dragged into a US-based money laundering investigation into TelexFree. Outside of the hints iPayout drop above, I'm also unaware of any official regulatory money laundering investigation into the company.
Rwanda has previously announced it has found evidence of TelexFree engaging in money laundering, and Public Prosecutors in the Brazilian state of Acre have aired the possibility of raising money laundering and embezzlement charges against the company.
i-Payout wrote to BehindMLM last October, seeking to "clarify" any misconceptions about TelexFree after we raised questions about them handling the company's money.
At the time, i-Payout assured us that after conducting 'complete due diligence on TelexFree', that they had found the company to be 'compliant with all US laws'.