Carlos Wanzler loses Supreme Court bid, can be deported "at any time"

Carlos Wanzeler's life as a fugitive might have finally come to an end.
Following the cancellation of his Brazilian citizenship, Brazilian authorities have rejected Wanzeler's Supreme Court appeal.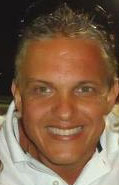 Wanzeler (right) has been wanted by US authorities since 2014.
He is the mastermind behind the $3.6 billion dollar Ponzi scheme TelexFree, which he ran together with James Merrill.
US authorities shut down TelexFree in August 2014. Wanzeler's wife Katia would later reveal to authorities that Carlos fled the US for Canada, after which he caught a flight to Brazil.
At the time Wanzeler held dual US Brazilian citizenship. Under Brazilian law, the country does not extradite its own citizens.
Carlos Wanzeler and James Merrill were originally indicted in July 2014. A superseding indictment was filed in September 2016.
Brazilian media report that since 2014, Wanzeler has been living it up in Espirito Santo.
He is frequently seen on beaches and has apparently been funding his lifestyle with stolen TelexFree investor funds.
In February 2018, the Brazilian Ministry of Justice cancelled Wanzeler's Brazilian citizenship.
Details of the case have not been made public. But we do know that under Brazilian law, citizenship may be revoked provided the individual has alternative citizenship.
Following the announcement, Wanzeler's lawyer argued his client's case was a "constitutional exception".
Wanzeler is facing multiple criminal charges in Brazil, and the argument seemed to be that if he was extradited, US authorities wouldn't release him to face punishment in Brazil.
The Ministry of Justice rejected the argument.
In the meantime the US put in a formal extradition request. The request remained pending as Wanzeler petitioned the Brazilian Supreme Court.
The Supreme Court rejected Wanzeler's petition in March, on the grounds it was without merit.
No longer a Brazilian citizen and having exhausted his legal options, Wanzeler can now be deported and extradited to the US "at any time".
Beyond that we don't have a timeframe. Wanzeler's current immigration status in Brazil is also unknown.
Stay tuned…