Speak Asia "mastermind" arrested, confesses scam

When the Mumbai High Court ordered that the Economic Offences Wing file a chargesheet against Speak Asia by December 16th, the general consensus amongst the scheme's supporters was that the police were going to come up blank.
Two and a half years had passed since Speak Asia had been shut down, surely if the EOW had anything they would filed a chargesheet by now?
As the December 16th deadline loomed closer, what happened on Tuesday no doubt surprised the Speak Asia faithful.
It certainly wasn't something I was expecting…
First alerted to it by BehindMLM readers on our article about the EOW's insight into the Speak Asia case on Monday, news broke that Delhi police had arrested Ram Sumiran Pal.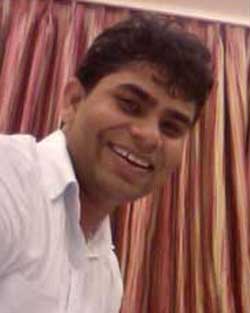 Pal (right), credited as one of the three "masterminds" behind Speak Asia, first popped up on my radar back in October of 2011. In an article titled "Who is really running Speak Asia", I explored the convoluted relationship between Seven Rings International and Speak Asia.
In addition to Speak Asia, Seven Rings International also launched AdMatrix. AdMatrix was a recruitment scheme, utilising a binary compensation structure that rewarded affiliates for recruiting new AdMatrix affiliates. It went belly up shortly after launch.
Charged with heading up AdMatrix, unofficially of course, were brothers Ram Sumiran and Ram Niwas Pal. Meanwhile their involvement in Seven Rings International and association with Speak Asia CEO Manoj Kumar can be dated back as far as 2007, when the brothers atively promoted Seven Rings' earlier scam, Seven Rings Education Private Limited.
Shortly after we made these connections the Economic Offences Wing announced they were acting on the information, which then prompted rumours from Speak Asia panelists that I was secretly working for the EOW.
The general consensus was that Manoj Kumar and the Pal brothers, working through Seven Rings International, were indeed the masterminds behind Speak Asia.
With Manoj Kumar hiding out in the middle east and living off the $104 million USD Harendar Kaur siphoned out of India, it was believed that the arrest of the Pal brothers was the only way the case was going to reach any conclusion. And that was only if the Pal brothers were indeed still in India.
For two and a half years the Pal brothers were on the run and evading police attempts to track them down and bring them in for interrogation.
One positive side-effect we've seen over the last few months, presumably as a result of the December 16th deadline getting nearer, has been the arrest of several key persons in relation to the Speak Asia case.
With each of these persons subject to interrogation, it seems that the Indian authorities latest efforts working the Speak Asia case have finally paid off.
Ram Sumiran Pal has been arrested and this is the end of the line.
The crime branch received an input that Pal, who was hiding in Dehradun, would visit Connaught Place on Monday. A trap was laid and he was arrested.
Apprehended in Delhi, police arrested Ram Sumiran Pal on Tuesday. Shortly after that announcement the Crime Investigation Department revealed they were on their way to interrogate him.
With nowhere left to run and facing the possibility of being held solely accountable for one of the largest Ponzi schemes in Indian history, Ram Sumiran Pal began to sing like a canary.
Pal reportedly told interrogators that he was living with his in-laws in Dehradun since the company shut shop in 2011 and had invested the scam money in real estate.

Besides launching construction projects for villas and luxury duplex flats in Dehradun, Pal admitted to buying office and residential spaces in Mumbai, besides agricultural and commercial land in his hometown Shajahanpur, UP, for a luxury hotel.
One would imagine that in the two years they were looking for Pal that they might have checked in on his inlaws… but Pal appeared to have his bases covered:
Pal told police that whenever the heat was on, he fled to Malaysia, boarding the flight from Kathmandu after taking the road and rail route to Nepal.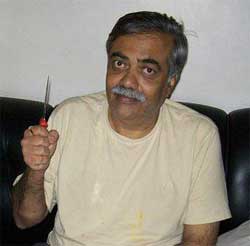 This is similar to what other Speak Asia key persons have done in the past when they learnt the police were after them. Ashok Bahirwani (right), who has publicly headed up Speak Asia's efforts to subdue investors, infamously went into hiding for over a month when he learnt the EOW were after him.
More important than how Pal evaded the authorities for so long though, is his detailed insight into the inner workings of the Speak Asia scam.
Explaining the modus operandi of the scam, police said Pal and his aides took over or set up multi-level marketing companies registered in foreign countries — Ad-Matrix in Singapore and Seven Rings International in Italy for instance — attracting investments due to their global profile.

There were some buyouts in Brazil as well. These were later used to launder money. One such company — Speak Asia in Singapore — was introduced in India in 2010 by the brothers with the help of Manoj Sharma.

The Enforcement Directorate (ED) has found that Speak Asia diverted the money to countries like Singapore, Brazil, Malaysia, Dubai and Italy.

The ED found a trail of Rs 900 crore remitted to Singapore alone, police said. The money was reportedly sent from India to banks in Singapore and from there to Dubai, Italy and UK.

Interestingly, the money was routed back from UK to Dubai to India through the launderers called 'master collecting agents'.
And there you have it. Straight from the horse's mouth – Speak Asia was nothing more than one of the larger cogs in the Seven Rings International Ponzi scheme cartel.
Granted it was the most successful scam the Pal brothers and Sharma have launched to date under the Seven Rings banner, but it was still never anything more than a simple Ponzi investment scheme.
Not directly named by Pal, Mister Colibri would be the prime "Brazilian buyout" mentioned above. Mister Colibri was linked to Kumar and operated a similar recruitment scam to AdMatrix.
We first linked AdMatrix to Mister Colibri back in December of 2011. The company later admitted it had no advertisers and was simply shuffling around affiliate money, operating in a similar fashion to Speak Asia.
Following the arrest of Ram Sumiran Pal,
Police are now on the lookout for Pal's brother Ram Niwas and Manoj Sharma.

So far, nearly a dozen FIRs have been registered in different parts of the country against Speak Asia Online. "Teams have been sent to different parts of the country.

The promoters are expected to be arrested soon," said Yadav. A special team has been formed under ACP Suresh Kaushik "to make further arrests".
Go get 'em boys.
Looks like the EOW are going to be able to deliver the "watertight case" they promised two years ago after all.