Chargesheet filed against Speak Asia CEO's wife

Following on from the arrest of Renu Sharma late last year, Mumbai's EOW have now filed a chargesheet against the accused.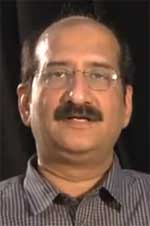 Sharma is the wife of Speak Asia's CEO, Manoj Kumar Sharma. Manoj Kumar purportedly died in Singapore back in 2014 however the claim was never independently verified.
Renu Sharma's chargesheet accuses her of money laundering.
In its chargesheet, the EOW said Renu had laundered over Rs 710 crore ($104.6 million USD) through the account of the company, of which she was the signatory authority.
Renu Sharma is also the likely recipient of whatever her husband managed to steal from Speak Asia investors before he fled India.
For those unfamiliar with the scam, Speak Asia was an Indian Ponzi scheme that first surfaced in late 2010.
The EOW has arrested over 30 persons and has filed a 7,500-page chargesheet against 21 people.
Hopefully the EOW can wrap up the case in court by the end of the year, but I'm not holding my breath. Authorities in India first cracked down on Speak Asia all the way back in mid 2011.