SEC sues Fort Ad Pays, reveals $38 million dollar Ponzi scheme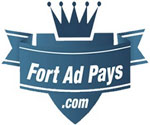 Fort Ad Pays was a Ponzi scheme that surfaced in 2015.
Run by Pedro Fort, Fort Ad Pays affiliates invested in $1 to $300 on the promise of an advertised ROI of up to 210%.
The ruse behind Fort Ad Pays' business model was ad credit-packs, which provided advertising credits.
By using these credits, Fort Ad Pays affiliates could advertise on the Fort Ad Pays website.

In late 2015 Fort Ad Pays started to run low on funds. This prompted Pedro Fort (right) to launch The Business Shop.
In May 2016 Fort Ad Pays and the Business Shop collapsed. Spanish publication El Pais pegged investor losses at "several million dollars".
In the wake of his Ponzi scheme collapses, it was revealed Pedro Fort had bought himself a $1.2 million dollar mansion in Miami, Florida.
Any hope of Fort retiring quietly and living of millions of dollars in stolen Ponzi funds have been dashed though, with the SEC today revealing a securities fraud lawsuit.
The SEC's complaint was filed under seal on September 28th and named Pedro Fort Berbel, his company Fort Marketing Group LLC and Sibades LLC as defendants.
The SEC allege that between July, 2014 and February, 2016, Fort solicited $38 million dollars in various businesses from over 150,000 duped investors.
At no time was Fort or any of this companies registered with the SEC, thus making Fort Ad Pays an unregistered securities offering.
On the revenue side of things, 99% of revenue entering Fort Ad Pays was affiliate investment.
The use of newly invested funds to pay off existing investors constitutes Ponzi fraud, as reported in BehindMLM's Fort Ad Pays review (published July, 2015).
As alleged by the SEC;
Pedro Fort's claims of operating legitimate businesses were fictitious.

The websites' seeming professionalism concealed their true purpose of offering and selling securities to perpetuate Fort's Ponzi scheme, including representing to investors that the sale of Ad Packs was not a Ponzi scheme.
Ponzi schemes often hide behind ad credits as a means of pseudo-compliance.
The argument is that by attaching something to affiliate investment, the opportunity is no longer a securities offering.
Despite the SEC shutting down this argument over a year ago, it remains a favorite pseudo-compliance ruse among Ponzi admins.
Of the $38 million invested, Fort Ad Pays paid out approximately $14.7 million to investors.
Fort Ad Pays would not have been able to pay out promised investment returns to investors without using funds derived from the sale of Ad Packs to new investors as there is no record of any other type of income.
As is typical in Ponzi schemes, Pedro Fort was the prime beneficiary of invested funds.
Pedro Fort diverted roughly $4.3 million of investor funds for (his) personal use.

At least $1.25 million of these funds were transferred by Fort to Sibades LLC for the purchase of Fort's private home in South Florida.

More than $20,000 in investor funds were also used to pay the property taxes for his home.

Fort also transferred investor funds offshore.

Specifically, between July 9, 2015 and January 15, 2016, Fort transferred millions of dollars to attorneys with bank accounts in the Commonwealth of Dominica at The Bank of Nova Scotia, First Caribbean International Bank, and Royal Bank of Canada.
Fort also spent
$737,000 for private jet charters
over $401,000 to a jeweler as a "business investment"
$78,000 on automobile expenses
$10,000 for personal care and cosmetic surgery
$300,000 transferred to a residential construction company in Colombia
$177,000 transferred to an online gaming company and
$1,000,000 transferred to another company under Pedro Fort's control
In an attempt to cover his tracks, Fort sold his Miami home in March, 2017. Proceeds of the sale were sent offshore.
The SEC accuse Pedro Fort of violating 'the anti-fraud provisions of the federal securities laws (and) Securities Exchange Act'.
The regulator requested a permanent injunction, conduct-based injunction, disgorgement and civil penalties.
Perusal of the case docket reveals it was unsealed on November 2nd.
On October 31st the SEC had requested an extension to keep the case sealed for an additional two weeks.
The motion however was denied on November 2nd, effectively unsealing the case.
On October 4th the SEC were granted a temporary asset freeze against Pedro Fort and his and his companies assets.
This included funds held at the National Bank of Dominica and Royal Bank of Canada.
Fort was also ordered to repatriate all assets under his control within 20 days of the order (a deadline of October 24th).
On October 19th the temporary asset freeze was extended until October 30th.
As of yet Fort has yet to enter a filing in the case. Stay tuned…