SEC moves for $38.6 million in relief against Fort Ad Pays defendants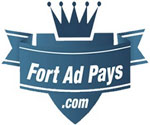 Last May Pedro Fort and his Fort Ad Pays Ponzi scheme entered default.
Now the SEC has moved for $31.5 million in relief against three Fort Ad Pays defendants.
Broken down, the SEC's motion for monetary relief is
$23,300,000 in disgorgement against Fort Marketing Group;
$7,025,000 in disgorgement against Pedro Fort Berbel;
$1,250,000 in disgorgement against Sibades LLC; and
a $7,025,000 civil penalty against Fort

The SEC alleges the $7,025,000 civil penalty against Fort (right) is equal to what he stole from Fort Ad Pays victims.
Pre-judgment interest has also been sought (specific amounts yet to be determined).
Fort Ad Pays was an adcredit Ponzi scheme launched in 2015.
In May 2016 the Ponzi scheme collapsed. The SEC alleges Fort Ad Pays took in around $38 million from investors.
Approximately $14.7 million was paid out in returns, with Fort pocketing the rest.
Update 20th March 2019 – As per a March 19th order, Pedro Fort has received a $14.9 million dollar judgment.