Eric J. Dalius' Saivian fraud case fails mediation, heads to trial

Defendants Eric J. Dalius and Ryan Evans have failed to reach a settlement with the SEC.
As a result, the Saivian Ponzi scheme fraud case will now head to trial.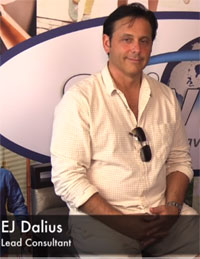 As part of attempts to resolve the case without further litigation, Dalius (right), Evans and the SEC were ordered into mediation proceedings back in May.
A Joint Status Report filed on July 12th reveals mediation and settlement discussions took place on June 28th.
Notwithstanding their efforts to resolve this dispute … the Parties were unable to reach an agreement in principle to settle this litigation during the mediation.
The court accepted the filing and reopened the case.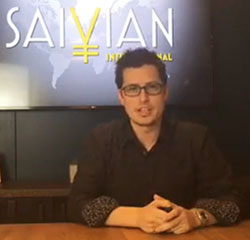 Looking forward, a July 19th order has scheduled a jury trial for September 13th, 2022.
The SEC sued Eric Dalius in 2018, alleging his company Saivian was a $165+ million dollar Ponzi scheme.
Ryan Evans (right), Saivian's Director of Operations and Vice President, was added as a co-defendant in October 2019.
BehindMLM identified Savian as a Ponzi scheme in 2015.
Update 29th May 2022 – As per a May 25th order, the SEC v. Saivian trial has been rescheduled for September 20th, 2022.
Update 23rd August 2022 – Eric Dalius has reached a settlement with the SEC.