QubitLife added to Malaysia's investor alert list (securities fraud)

As a result of ongoing securities fraud violations QubitLife, formerly QubitTech, has been added to Malaysia's investor alert list.
We're a bit late on this one as Malaysia's securities commission added QubitTech late last year.
As per the Securities Commission's listing, QubitLife (then QubitTech) operates illegally by "carrying out unlicensed capital market activities".

Those "activities" would be running a passive investment opportunity, which constitutes a securities offering.
Neither QubitTech, QubitLife or CEO Greg Limon are registered to offer securities in Malaysia. Or anywhere else in the world for that matter.
Despite operating illegally in Malaysia and promotion of QubitLife being illegal, posts from the Ponzi scheme's official Twitter account suggest the Securities Commission's warning is being ignored.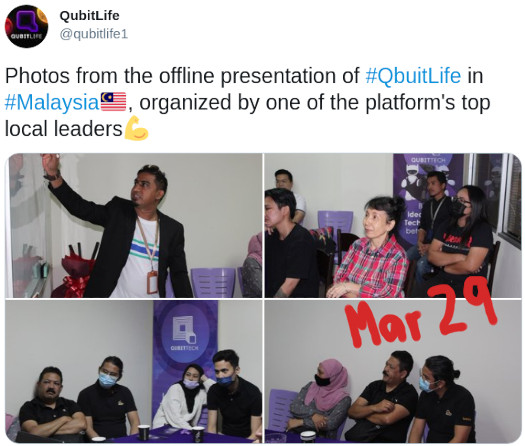 As of March 16th, QubitLife claims to be operating out of two offices in Malaysia.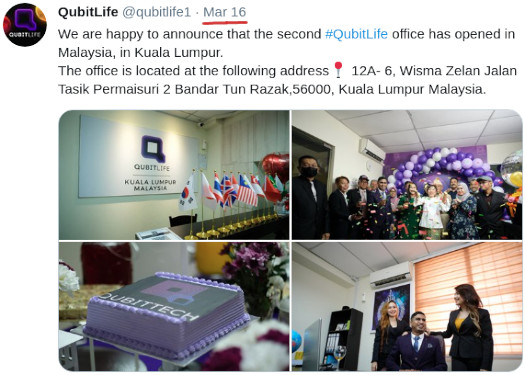 Whether authorities take any further action against QubitLife and its Malaysian promoters remains to be seen.