QubitLife collapses; no withdrawals & CEO Greg Limon MIA

Following a lavish event held in Dubai for its top net-winners, QubitLife has informed the rest of its affiliate-base, over a quarter of a million victims, that withdrawals have been suspended.
QubitLife will also cease calculating daily returns, as the Ponzi scheme initiates its previously announced shit token exit-scam.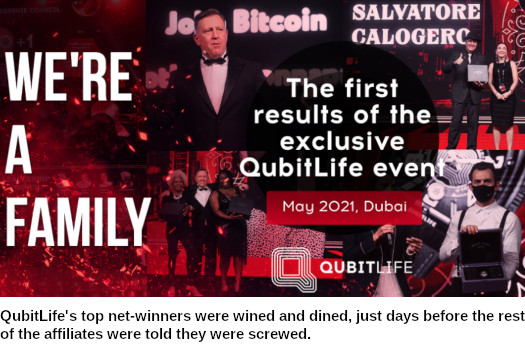 QubitLife initially marketed their "big webinar" as being hosted by CEO Greg Limon and Chief Marketing Officer Marc Swickle.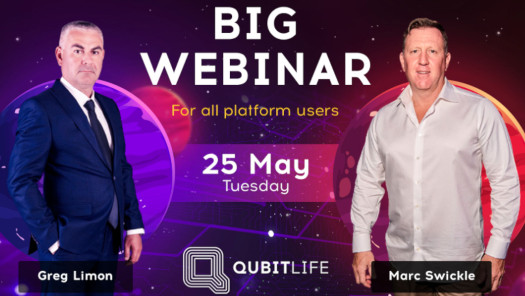 Neither turned up, leaving Global Master Distributor Iakov Ashurov to deliver the bad news.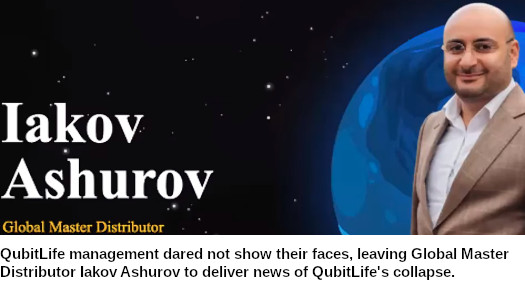 In a nutshell, QubitLife will transition to paying out in QDT tokens. QDT costs QubitLife little to nothing to generate.
QDT is worthless and, when the time comes, will be dumped on a dodgy public exchange.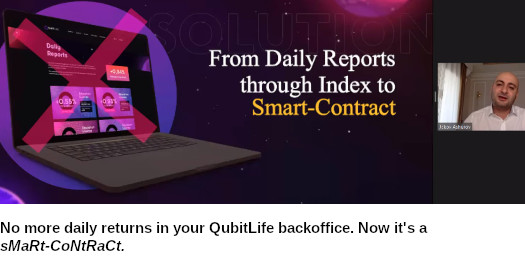 QubitTech's original 250% ROI offer is still available, however it can now only be realized through recruitment of new affiliate investors.

This of course further emphasizes QubitLife being a Ponzi scheme.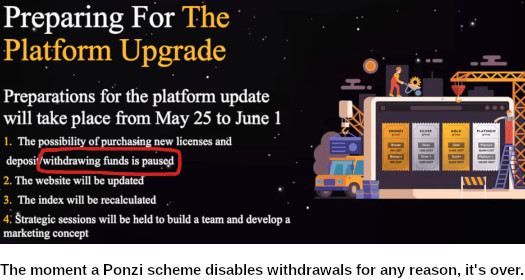 Looking forward, QubitLife will be soliciting investment in eDuCaTiOn LiCeNsEs.
The problem is of course QubitLife's quarter of a million victims signed up to steal 250% from those who invest after them.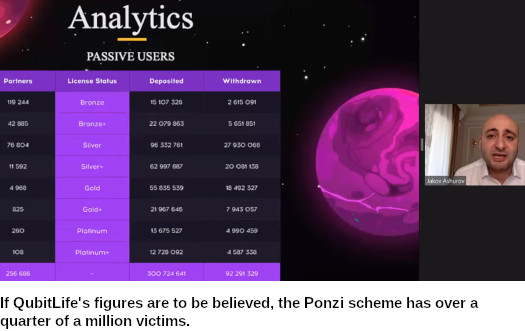 Nobody cares about education licenses, venture capital nonsense or any other crypto bro nonsense QubitLife comes up with.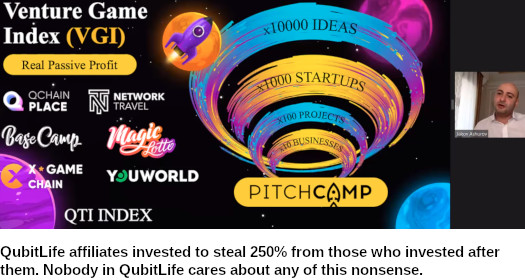 From June 1st QubitLife will be paying out through CryptoLocal, which will serve as the scheme's internal exchange.
When withdrawals are promptly disabled as desperate investors cash out anything they can, it is expected plans to dump QDT on some dodgy exchange will be announced.
QubitLife's ties to Russia through Greg Limon and the recent collapse of multiple Russian Ponzi schemes shouldn't be ignored.
I'm not quite yet ready to declare Greg Limon a Boris CEO. His cashing out and disappearance three months ago though is certainly in line with the Boris CEO MO.
QubitLife's collapse has nothing to do with the recent crypto crash or any other nonsense QubitLife comes up with.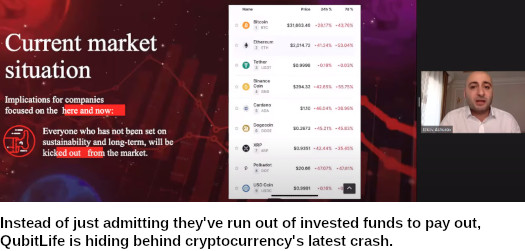 The math behind QubitLife is simple: a Ponzi scheme can't pay out more than is invested. And so here we are.
Update 28th May 2021 –Marc Swickle has also announced he's bailing from QubitLife.
Update 18th August 2021 – The video featuring QubitLife Global Master Distributor Iakov Ashurov has been marked private.
As a result I've removed the previously accessible video link from the article.